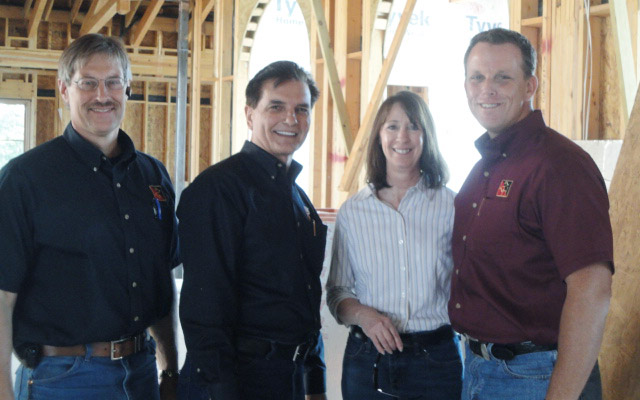 Mimi Sivek with Partners Steve Zbranek & Tony Holt and Project Manager John Smallwood
Zbranek & Holt Custom Homes, based in Austin TX has hired Mimi Sivek as Purchasing Manager. Ms. Sivek brings 25 years of home building purchasing experience to Zbranek & Holt having worked in both the Production and Custom Home fields.
Please join us in welcoming Mimi Sivek to the dedicated team at Austins Award Winning custom home building team of Zbranek & Holt Custom Homes.