Track Progress on Your Custom Home
Take Control of Your Custom Home Construction with Our Technology
Building a luxury custom home is an exciting journey that begins with a blank sheet of paper and concludes with an amazing residence that will create family memories for decades.  At first glance it can seem like a daunting task to make so many decisions to bring the new home to life. Zbranek & Holt Custom Homes team understands your need to be involved and in control throughout the process.  We have a state-of-the-art online project management system that enables you to keep up with everything on your smartphone, iPad or tablet.
A custom home is a reflection of your vision and we want you to be involved in every step. Our digital project management system is your online hub, providing you with all of your project information, neatly organized in one place. From designing plans and material selections, allowance and schedule tracking, everything is easily accessible so you can stay informed and on top of your project.  Whether you're on vacation or busy with work, your new home's construction momentum will not be compromised. It allows you to stay connected and make decisions when needed.  This keeps your home moving and everyone on the same page.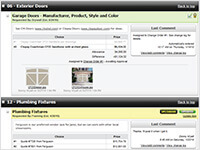 Make Selections
Decisions, decisions. Review current selections and monitor upcoming ones.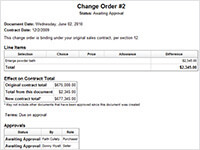 Give Approval
Need to approve something? Do it on the portal instead of using fax or mail.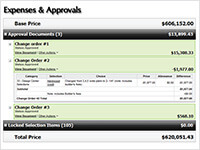 Track Finances
Itemized list of construction expenses with running tally of total cost.
Open Communication For All
Keep a visual history of all correspondence related to your project.
Ask questions
Leave comments
Post pictures
Upload docs
Track milestones
And more…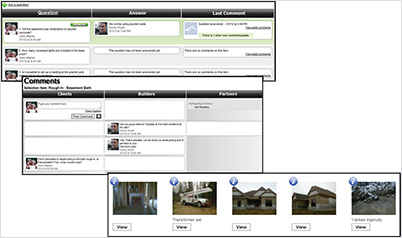 All-Access Pass to Your Project
Building a custom home is an investment of time, energy, and emotions. At Zbranek & Holt Custom Homes, we know what it takes to have a successful project, a beautiful home and how to enjoy the process along the way.  Over 75% of Zbranek & Holt clients live out of town during construction.  Our process is designed to require less face to face time while maintaining all pertinent project dates in one place.  When your home is completed, this information remains in your folder and then serves as our warranty portal.  When you generate a request for service, it remains live in the system until you mark it as complete.  These requests are reviewed weekly, and we pride ourselves on excellent service after moving in. Here are the main features: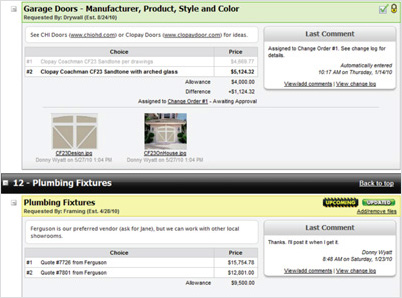 Selection List… Stay On Top Of Priorities
Easy to read, color-tagged sheet of decisions you've made or need to make regarding your custom home build. Sort by category, most recent, or upcoming selections. Selections that require immediate attention are prioritized and can be made in a matter of seconds.
Order Change… Track All Changes and Costs
When you make or change a selection, it affects the overall cost. Track the current price of your build in real time and approve build orders. Forget about scanning or waiting for the post office to deliver a signed letter of approval.
Timeline… Stay On Schedule
Is your project hitting all the important marks? In a quick glance, you can to see which stage of construction is currently going on and what lies around the corner. This also helps keep builders on task.
Q&A… What's On Your Mind
We pride ourselves on customer service and we are happy to answer questions from homeowners when the method of communication is efficient. Our system allows for a continuous dialogue between you and the various parties working on your project. Post a question, get an answer, keep track of it all.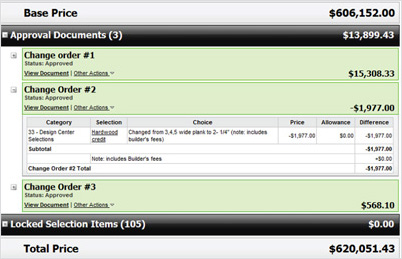 Effective Communication
Effective communication between you and our team is the key to a successful new home project. With our system, you can communicate seamlessly with your project manager, your purchasing coordinator, interior designer and anyone else involved in the process.  This eliminates the need to keep up with numerous emails, phone calls and site visits. Email us for an introductory email to this online system  so you can see firsthand how it works.
Post (Pics, Files, Docs)… Quick Upload
Not everything can be explained with words. Sometimes it's easier for you or the builder to upload supplemental pictures, documents, or other files for review. Our technology organizes all these peripheral build materials in one place, so important information never gets lost in the shuffle.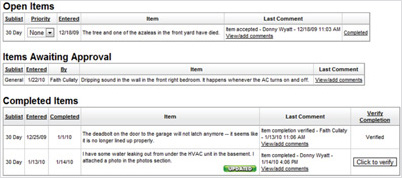 Email Updates… We All Need Reminders
The point is to save everyone time. We don't expect you to check the portal as frequently as you would email, so we'll ping your desired accounts whenever something is waiting on a response. You can also get summary emails or schedule reminders putting you in control.
Warranty… We Got You Covered
Your access doesn't go away when you move into your new home. Warranty information for all the different parts of your build is stored online for easy access whenever you need it. File claims and monitor them all from the same place.