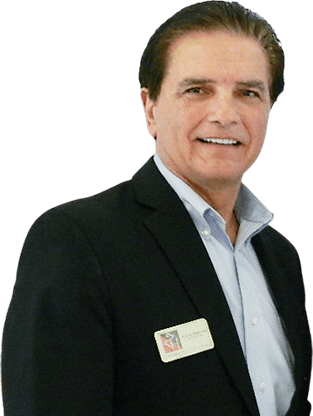 Steve Zbranek
Licensed Texas Real Estate Broker
Details
EMAIL: Steve@ZHCustomHomes.com
MOBILE: 512.261.0344
Address: 2220 Lakeway Blvd, Suite #100 Austin,
TX 78734
Tell Me About Steve Zbranek (za-BRAN-eck)
Steve Zbranek is a 2-Time National Master Builder of the Year and an Inductee into the Austin Builder Hall of Fame.  He's a licensed Texas Real Estate Broker, an industry leader, educator, instructor, advocate, and has been the President of Builder's Associations in San Antonio, Greater Austin, and founded the Lakeway and Bee Caves Homebuilder's chapter.
Maybe he didn't write the book on being a luxury custom home builder, but he's been published more than 100? times, judged more than 25? Custom Home Building Competitions nationally, and is seen as one of the best builders statewide, winning Texas Custom Home Builder of the Year, Austin Custom Home Builder of the Year 6 times, and San Antonio Builder of the Year multiple times.  If you need more, a complete list of Awards and Accolades can be found below.
Steve has strong beliefs about supporting your community, as Zbranek & Holt has built 3 Benefit Homes, with profits being donated to charities like SAFE House/Center for Child Protection, the Lake Travis Youth Association, and the Lake Travis Education Foundation.  Steve is also a past Chairman  Leadership San Antonio, and the Founding Chairman of Leadership Lake Travis, and the Lakeway Police Memorial and Benevolent Foundation. He was also awarded "Citizen of the Year" by the Lake Travis Chamber of Commerce.  Steve walks the walk, and talks the talk, but keep up, because he does both fast. And if you're lucky, you'll catch a Steve-ism.
When Steve Zbranek was young, his life changed forever when his Draft Number 4 was pulled and he was selected for Air Force Intelligence. After 7 years in the US Air Force, where along with being awarded the Air Force Commendation Medal and the Air Force Meritorious Service Medal, Steve learned to fly planes and speak Mandarin, in a stunningly short time for both.
After serving his country, Steve served his passion for flight, becoming a Commercial Pilot and Multi-Engine Flight Instructor, in which he remains active today.  Interested in learning to fly while you build a home?  It's a possibility with Steve Zbranek.
In the free time Steve has available, you'll find him behind the throttle of something that propels him forward.
1973-1979 US Air Force
Air Force Commendation Medal
Air Force Meritorious Service Medal
Commercial Pilot, Multi Engine Flight Instructor
1979 – 1983 US Home Corporation
Executive Vice President, San Antonio Division
1984 – Present Custom Builder in San Antonio, Austin and Horseshoe Bay
Various Committees Including Habitat for Humanity, Christmas in April, SAMM Shelter Charity House, and Fire Safety House
North San Antonio Chamber of Commerce, Chairman's Council
Chairman, Leadership San Antonio, Appointed by the Mayor
Distinguished Builder, Lake Travis Education Foundation House
Founding Chairman, Leadership Lake Travis
Builder of the Lake Travis Youth Association Benefit Home(donating $150,000 to this youth athletic organization)
Immediate Past Chairman of the Board, Lake Travis Chamber of Commerce
Founding Board Member, Lakeway Police Memorial and Benevolent Foundation
2011 "Citizen of the Year", Lake Travis Chamber of Commerce
Builder of the 2015 Home of Distinction, benefiting the Center for Child Protection
1993 Distinguished Single Family Builder of the Year
1994 President, Greater San Antonio Builders Association
Board of Directors, National Association of Home Builders
1997 San Antonio Builder of the Year
1998 President, San Antonio Custom Builders Council
1999 San Antonio Distinguished Single Family Builder of the Year
NAHB Certified Graduate Master Builder
Senior Instructor, University of Housing since 1989, NAHB
Contract Author, Professional Builder Magazine
National Judge, Parade of Homes and Home Product Design Competitions
Recipient, 56 Product Design Custom Home Awards
Licensed Texas Real Estate Broker
2005-2007 President, Home Builders Association of Greater Austin Lakeway/Bee Caves Chapter
2008-2010 Board of Directors, Texas Association of Builders
2009 Certified Green Professional, NAHB Designation
2009-2010 President, Home Builders Association of Greater Austin
2010 "National Master Builder of the Year"
2010 Texas "Custom Home Builder of the Year"
2010 Austin "Custom Home Builder of the Year"
2010 "Business of the Year", awarded by the Chamber of Commerce
2011 Chairman of the Board, Lake Travis Chamber of Commerce
2011 "National Master Builder of the Year"
2011 "Custom Home Builder of the Year", Austin Business Journal
2013 "Custom Home Builder of the Year", Austin Business Journal
2015 "Custom Home Builder of the Year", Austin Business Journal