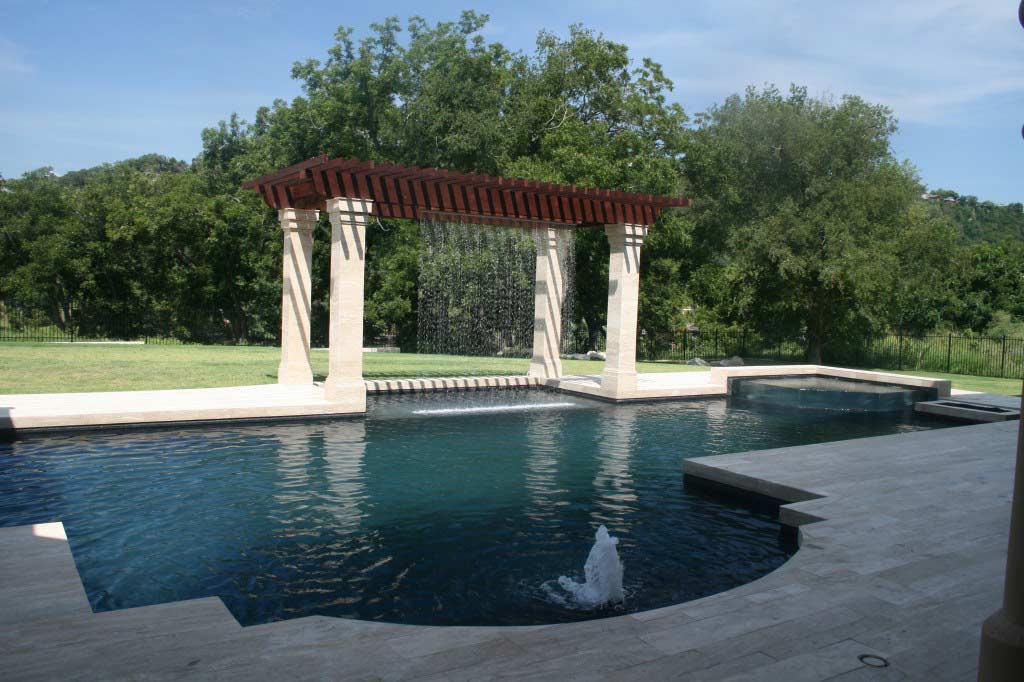 Winning Design from DaVida Pools Austin TX
DaVida Pools of Austin Texas has designed another Award Winning pool for a Zbranek & Holt Custom Homes client on Lake Austin.
The pool design won the prestigious Southwest Gold Award from the Association of Pool & Spa Professionals for its geometric design elements.
Zbranek & Holt Custom Homes, an Award Winning Custom Home Builder in Austin Texas has worked with DaVida Pools on numerous projects for it clientele who want a pool that is truly special.
This pool design incorporates a "Rain Curtain" as well as glassed-in Hot Tub and Fire Pit submerged into the pool itself.
The team of Master Builders at Zbranek & Holt Custom Homes in Austin TX, work closely with all contractors to assure the needs of our clients are fully met. This particular pool project called for a "Resort Style" feel that would enhance the entire outdoor living concept the client desired.
The award winning custom home building team from Zbranek & Holt Custom Homes proudly builds throughout the greater Austin, Westlake, Lake Travis and Horseshoe Bay areas as well as the surrounding Hill Country.
For more images of this pool design and other project visit our Facebook page at
http://www.facebook.com/ZHCustomHomes