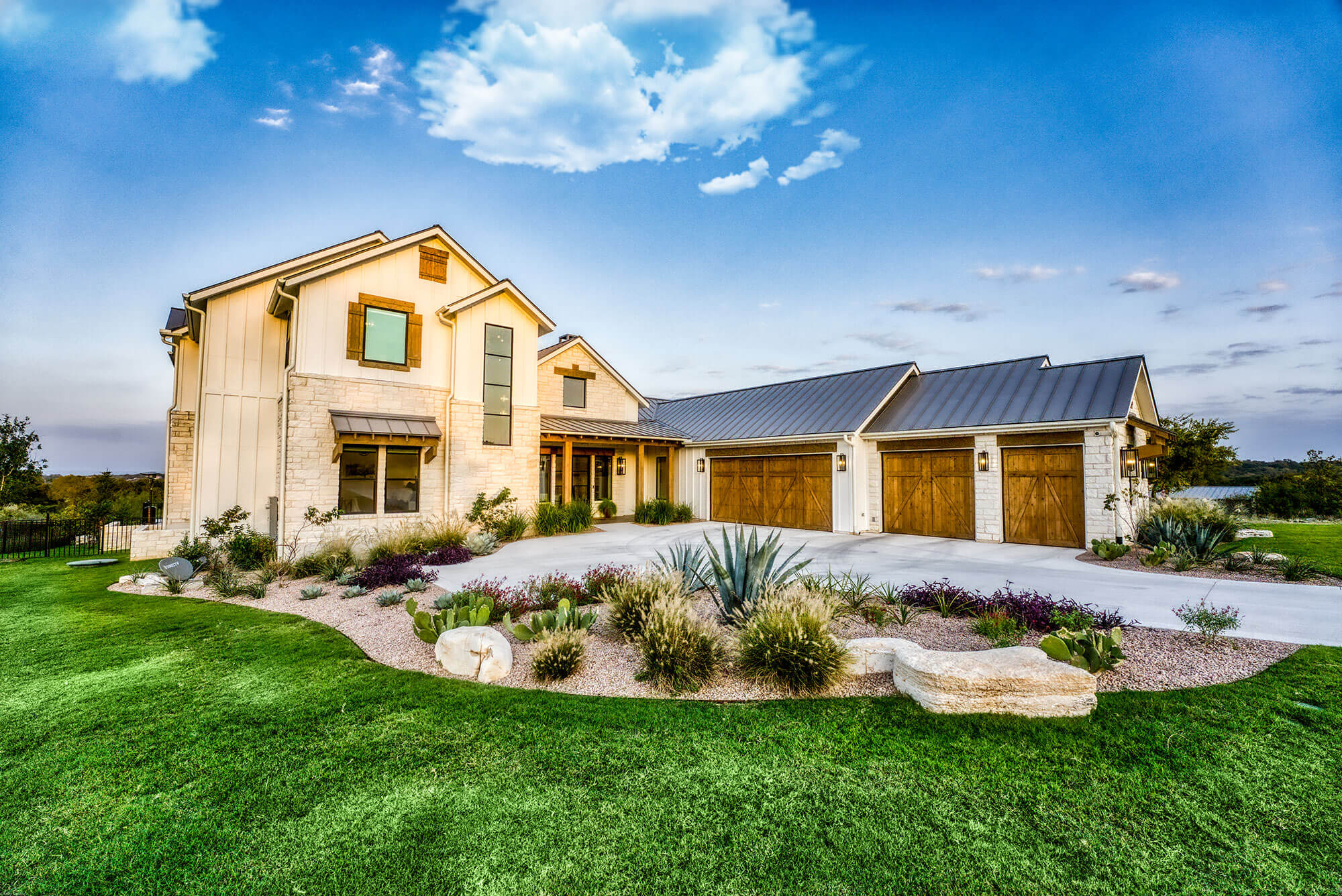 On the outskirts of Austin's city limits lies the opportunity for owning outstanding farm, ranch, ranchette or gentleman's ranch property. There over 14,000 square miles of possibilities, complete with some of the best sport hunting and fishing anywhere. Your dream of enjoying a relaxed lifestyle, stunning scenery and easy accessibility to all that Austin has to offer is possible. The Texas Hill Country boasts some of the prettiest ranch and farm properties and Zbranek & Holt Custom Homes is ready to make your ranch home amazing!
Selecting a ranch property around Austin involves careful consideration of the actual home plans and its amenities, as well as the accessibility to everything that will complete your ranching lifestyle vision. Whether you have property in the surrounding Austin area or are looking to purchase farm or ranch property, our team of professionals can provide a turnkey solution:
Land acquisition
Concept and architectural designs for primary, ancillary, or existing structure integration
Landscaping
Pond or tank construction and stocking
Roads
Recreational structures including swimming pools, skeet or trap set-ups, archery ranges, hunting blinds, stables or arenas, feed storage, veterinarian treatment areas, barns, etc…
Remote AV security and full home automation systems
If an award winning home on a ranch is in your future, there is no need to compromise home design, features and amenities for a great piece of land. Zbranek & Holt Custom Homes will bring our award winning team to provide the resources to deliver your vision from trophy ranch, legendary horse farm or iconic rural retreat…we will bring your vision to reality. We have several areas we can refer you to including the new exclusive Preservation Ranch.
Contact Steve Zbranek at (512) 261-0344 to discuss your future award winning luxury custom home in the Greater Austin area.
Related Posts: