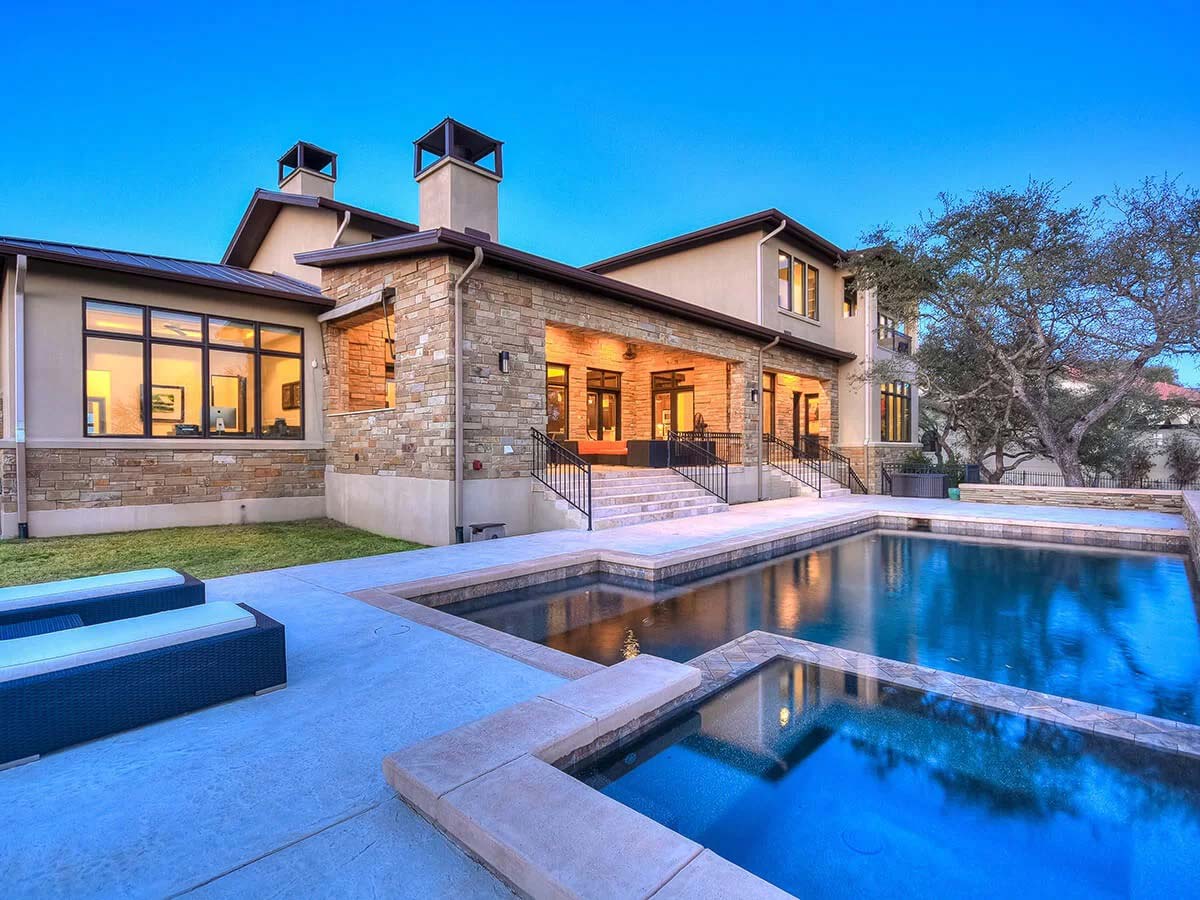 It always begins with an idea to live in a customized home with high-end creations of luxury and unique architectural designs to attain peace of mind and amenity. Nowadays, more and more people are deciding to have a custom-built home over the existing and spec homes. Building a custom home offers flexibility and freedom to create a home that echoes your tastes and style down to every point. A unique well-placed built-in home can serve as the focal spot which utterly caters to the necessities of all who will live there.
For the past 42 years, Steve Zbranek & Tony Holt, Master home builders, have built high-quality bespoke homes for many happy clients. The reputation of superior craftsmanship brings a level of expertise to the process of creating one-of-a-kind homes. At Zbranek & Holt custom homes, we take the extra mile to make the process as smooth and easy as to meet your exact needs. The firm has built a reputation on its timeless designs, also known for retaining stellar customer service. The custom home building process is a well-planned step of the journey. So, we provide all-inclusive design/build services to perfect our building process. Zbranek & Holt custom homes hold multiple awards for their reputation for excellent craftsmanship and distinctive quality of homes.
Decide the Budget: Building a custom home is an investment in your future. So, before you go any further, it's time to set your exact building budget while considering the cost of the land, day-to-day expenses, the custom home itself, local fees and taxes, appliances and finishing. Also, keep extra to give yourself a cushion for any unexpected costs.
Purchase a lot: While it may seem obvious, you have set a budget and need to own a lot that can push your dream house to existence. Finding land can be challenging, so keep in touch with a realtor to get a property while thinking about all the amenities and vicinity you want in your new home. Spend a significant portion of time navigating which plots of land may represent the best value asset.
Communicate with the Master Builder: The prospect of having your home built is compelling with the right custom home builder who can deliver full-service design-build services. There are specific things to look for while hiring a custom home builder to ensure you get the most customized building experience with transparency throughout the process. It might appear counter-intuitive, though take some time to look at customer reviews and the online portfolio of the custom home builder in Austin. Furthermore, take some interviews, talk to the builder, do the walking's, and do your research for hiring the right builder.
Determine Budget and Timeframe: By working with your builder closely, walk through the detailed process of design, cost, timeframe and what to expect. From the size and flatness of the land, keep up lines of communication with your custom builder. The builder will detail your new home assessment with the transparency of budget and timeframe. Designing a custom home needs a lot of collaboration between the homeowners and the builders to build homes of superior craftsmanship.
Zbranek & Holt Custom homes offer all-inclusive design-build services to the clients with a fixed all-in-one cost before we ever break ground. We know every customer has a unique vision and lifestyle. So, we work with the client to understand every stage of the journey to complete the process of building their home delightful. Our timeless designs exceed all homeowner expectations and make the entire process as smooth and fast as possible. We always enjoy pushing the boundaries of what is attainable in homebuilding to get the most up-and-coming styles and traits. With us, your new custom home will tailor to your needs.
Call us for an Award Winning Custom Home Builder referral in the Woodlands of Houston 512.261.0344