Hill Country Contemporary
Casa Tre Cortili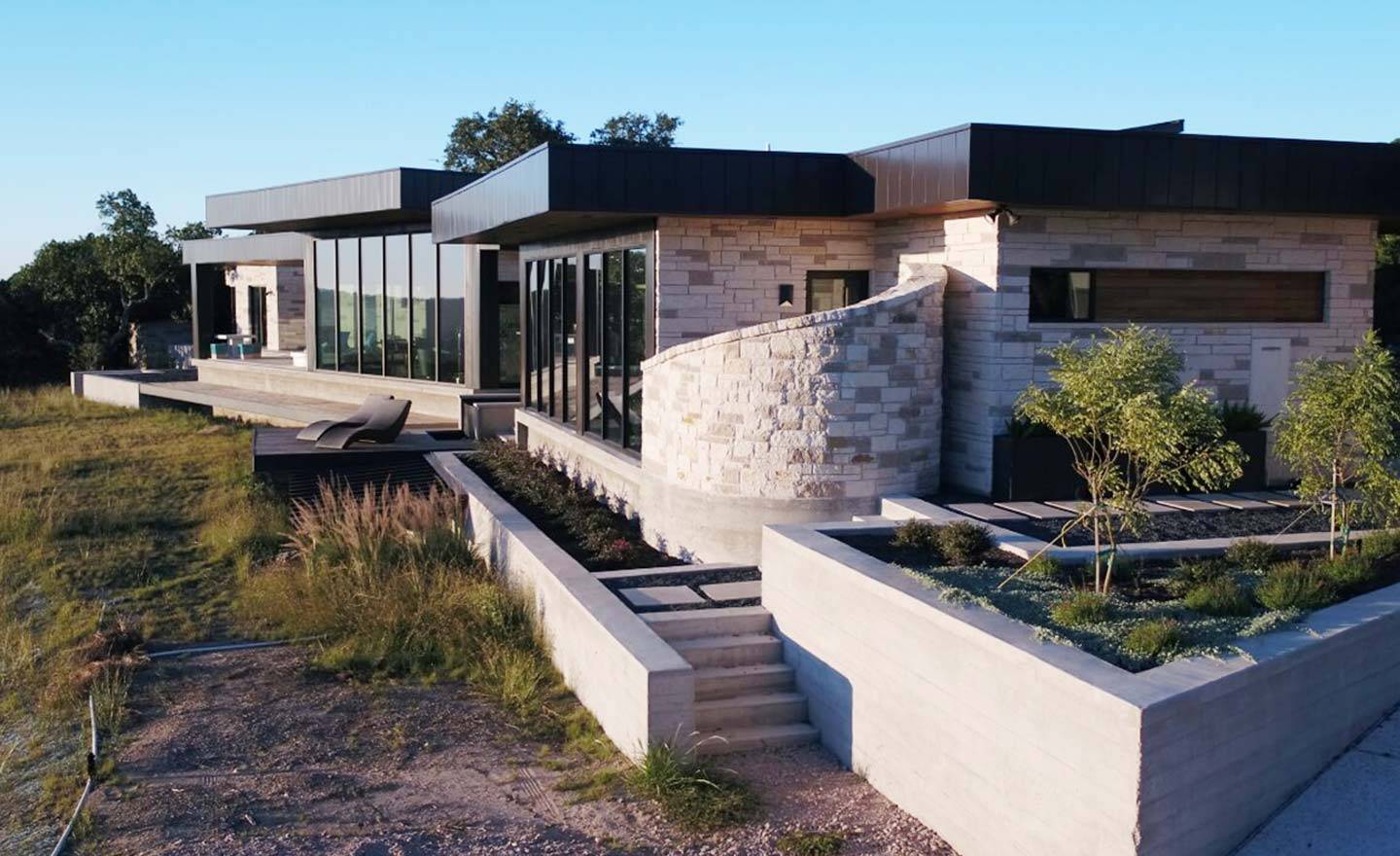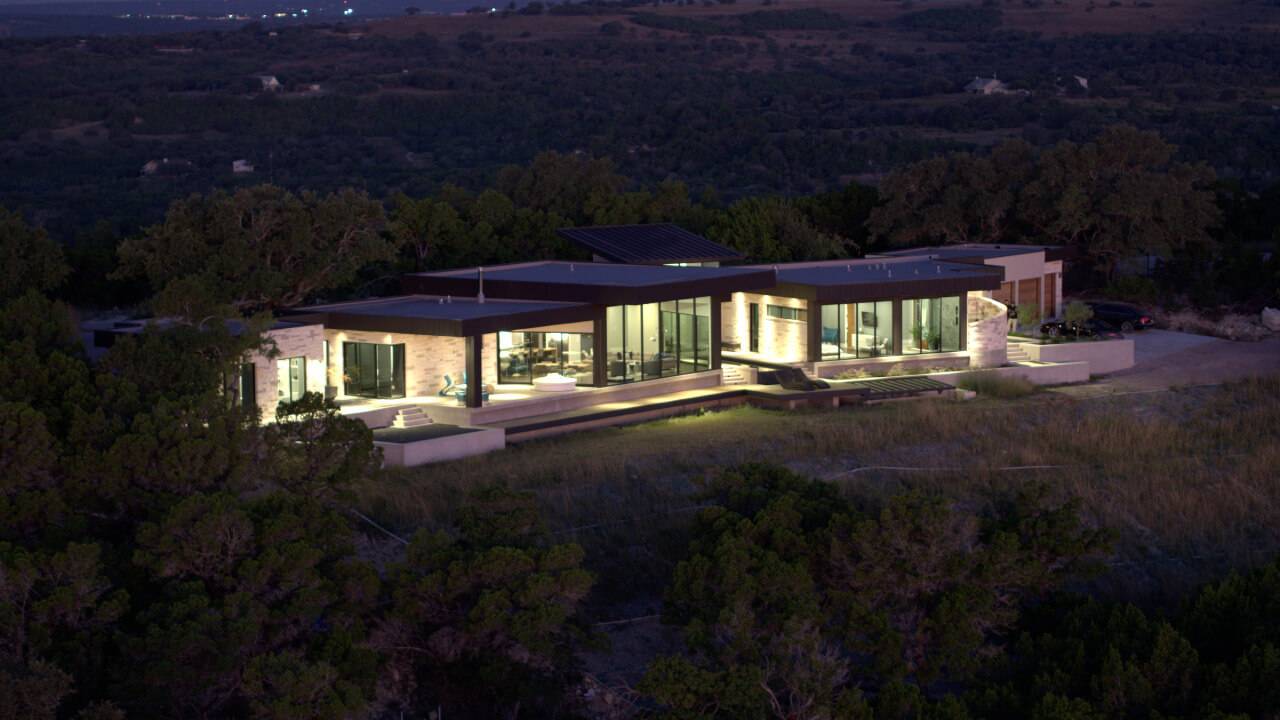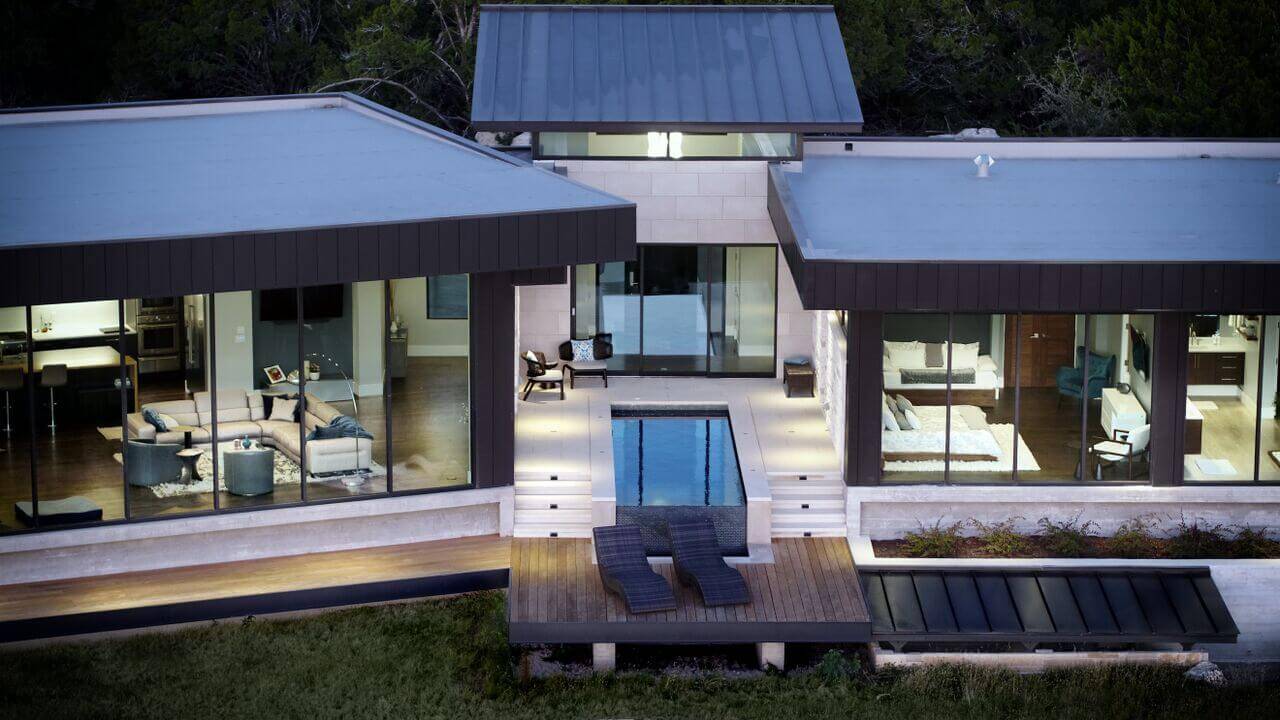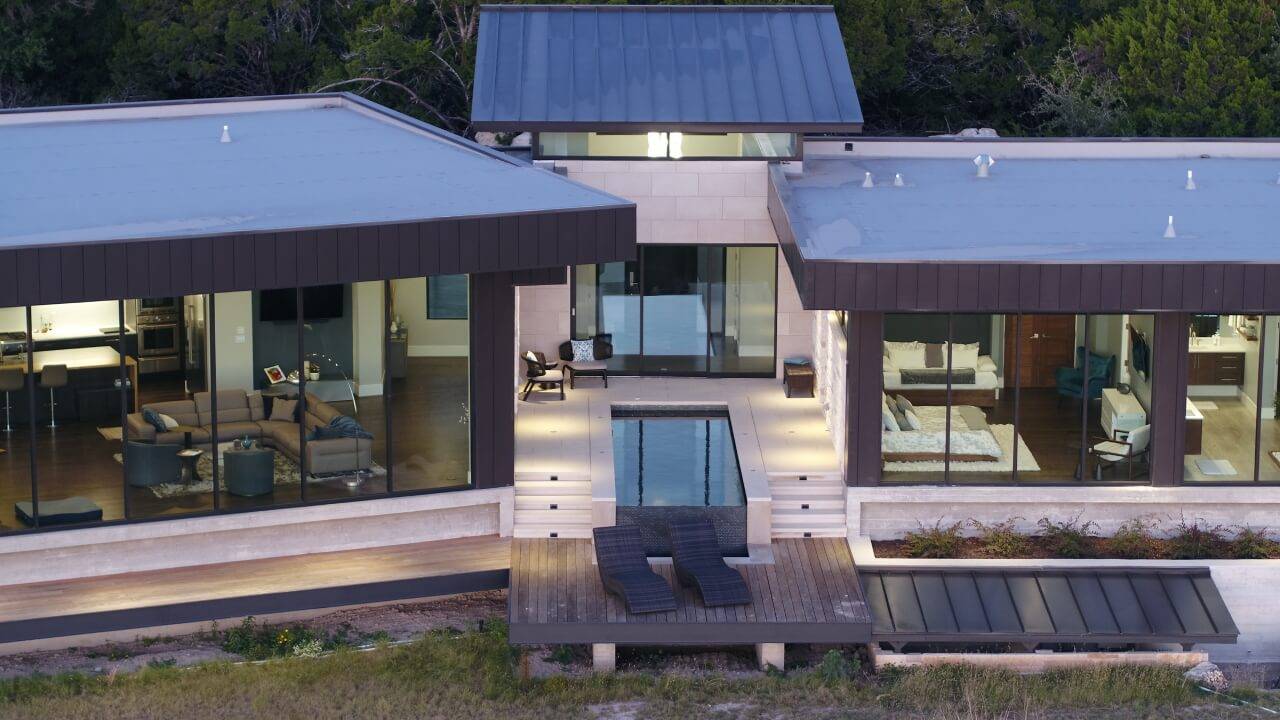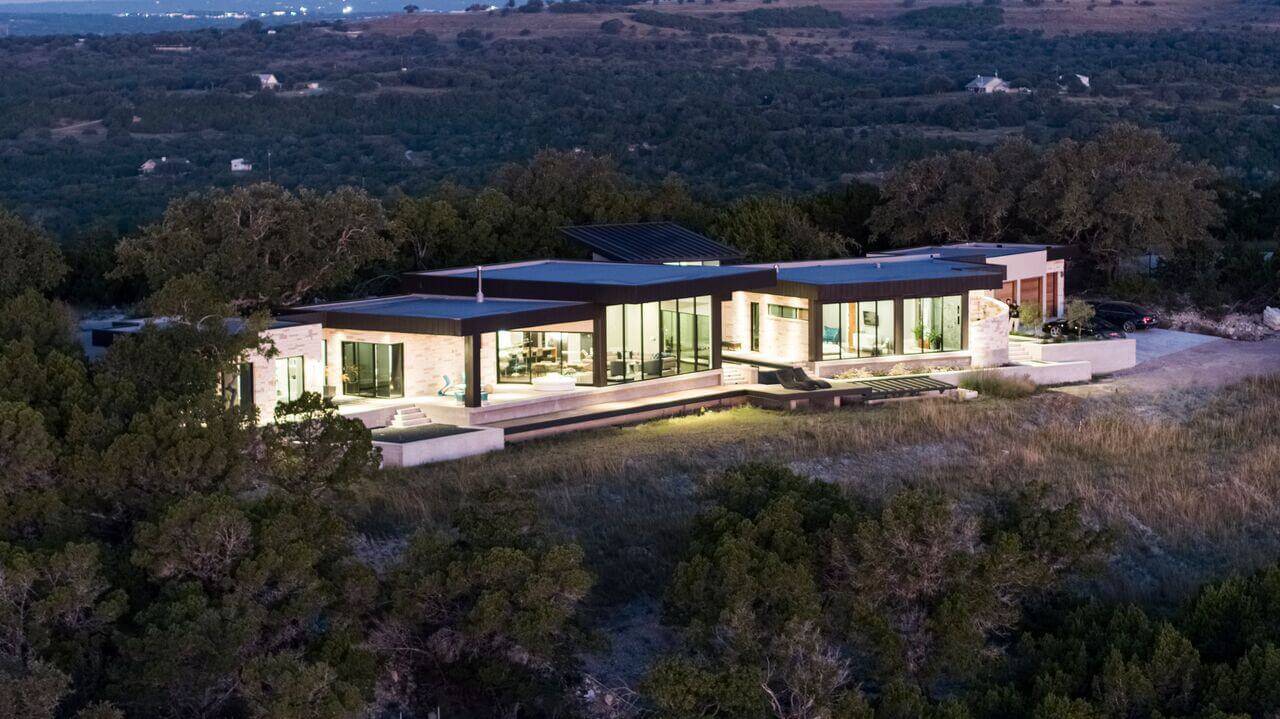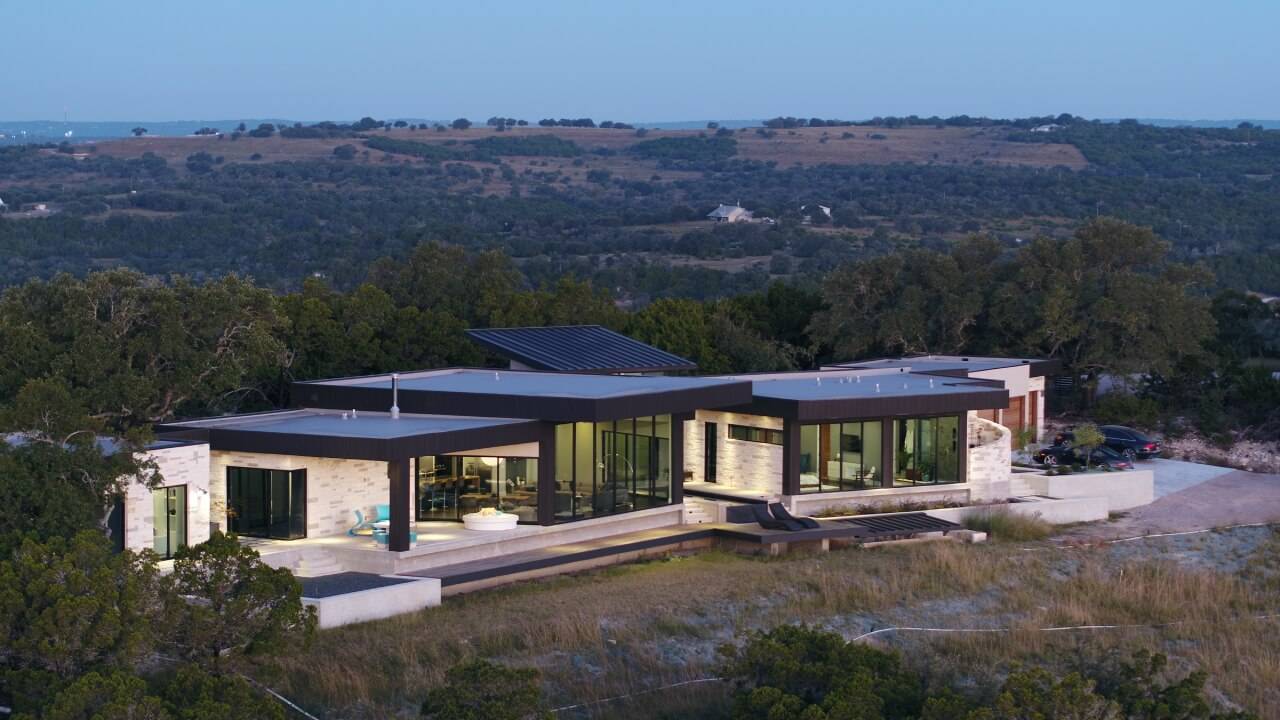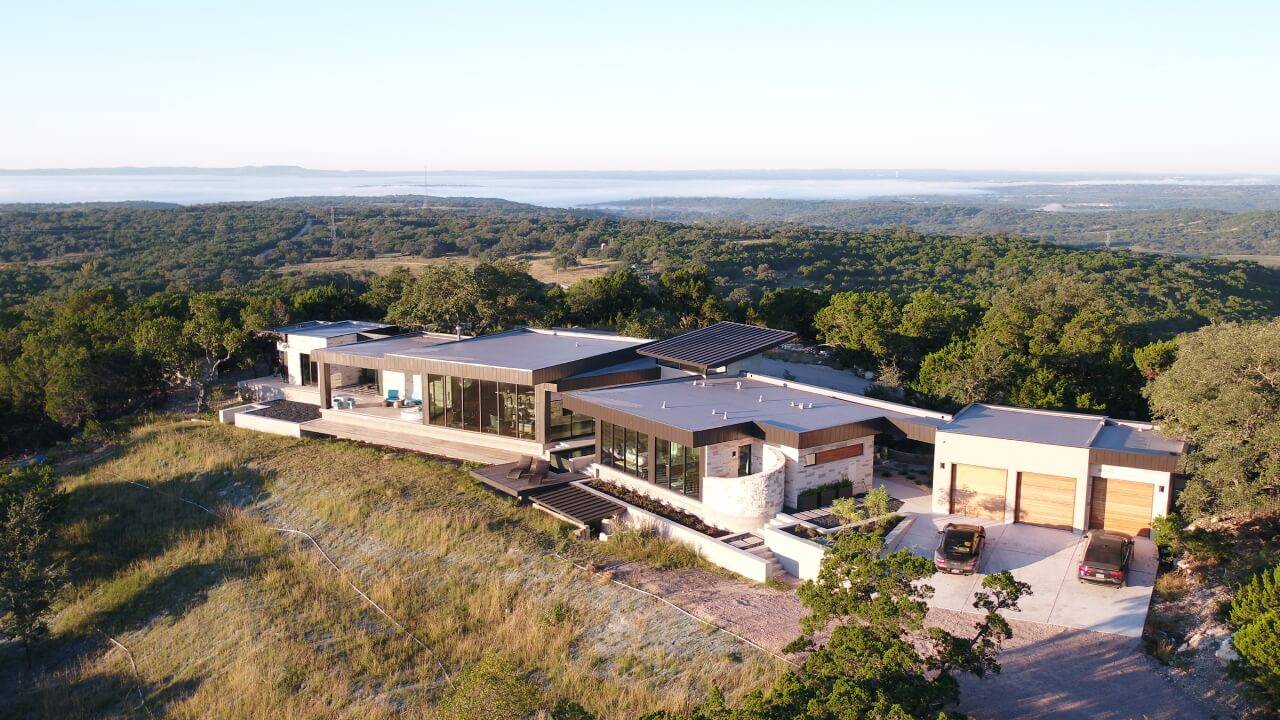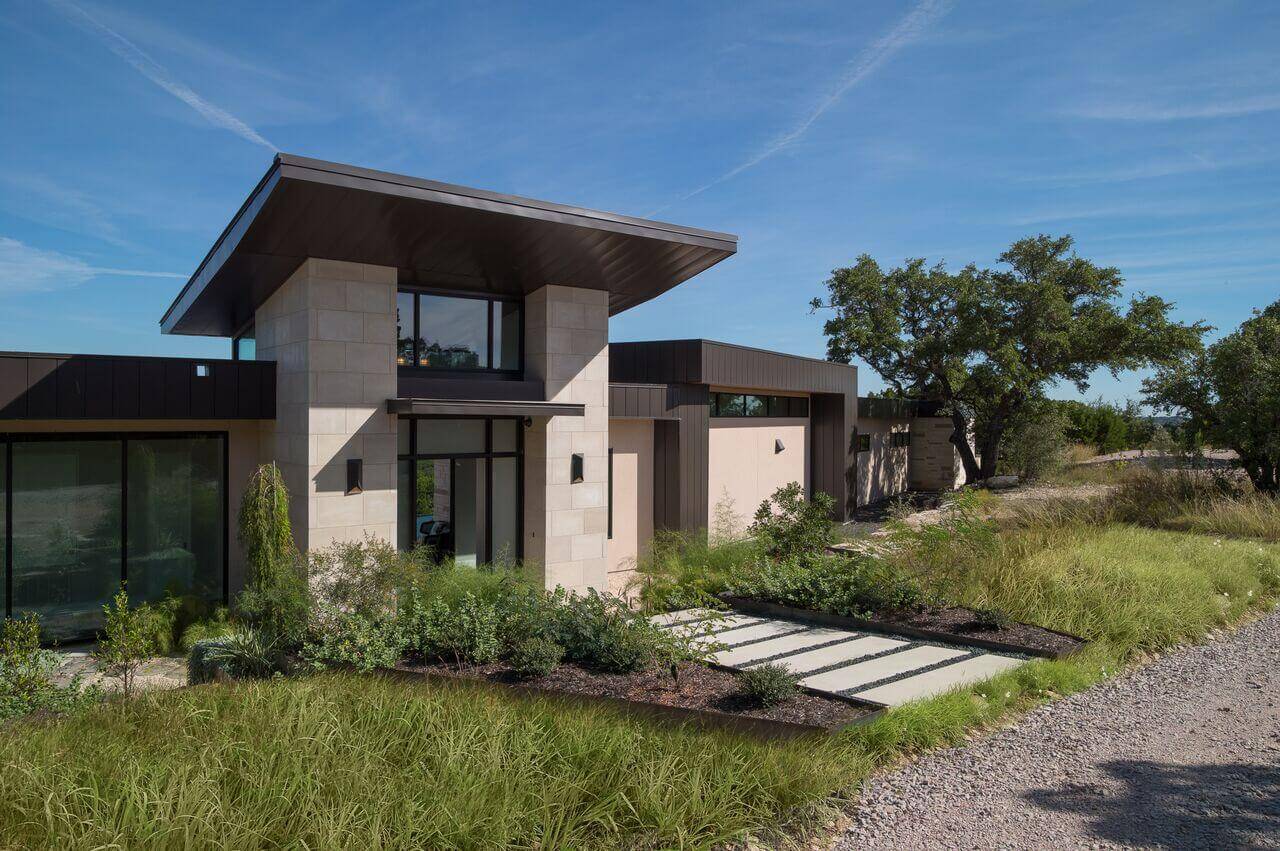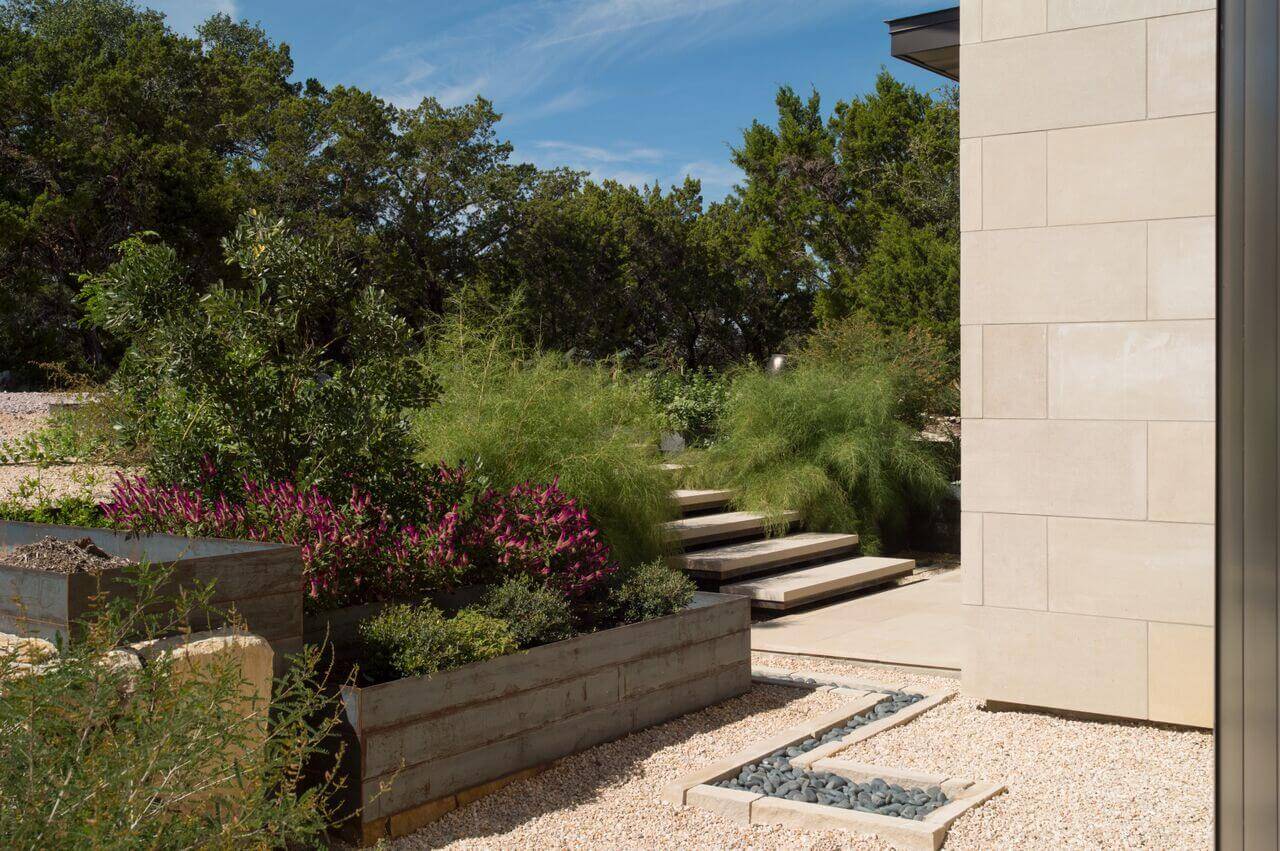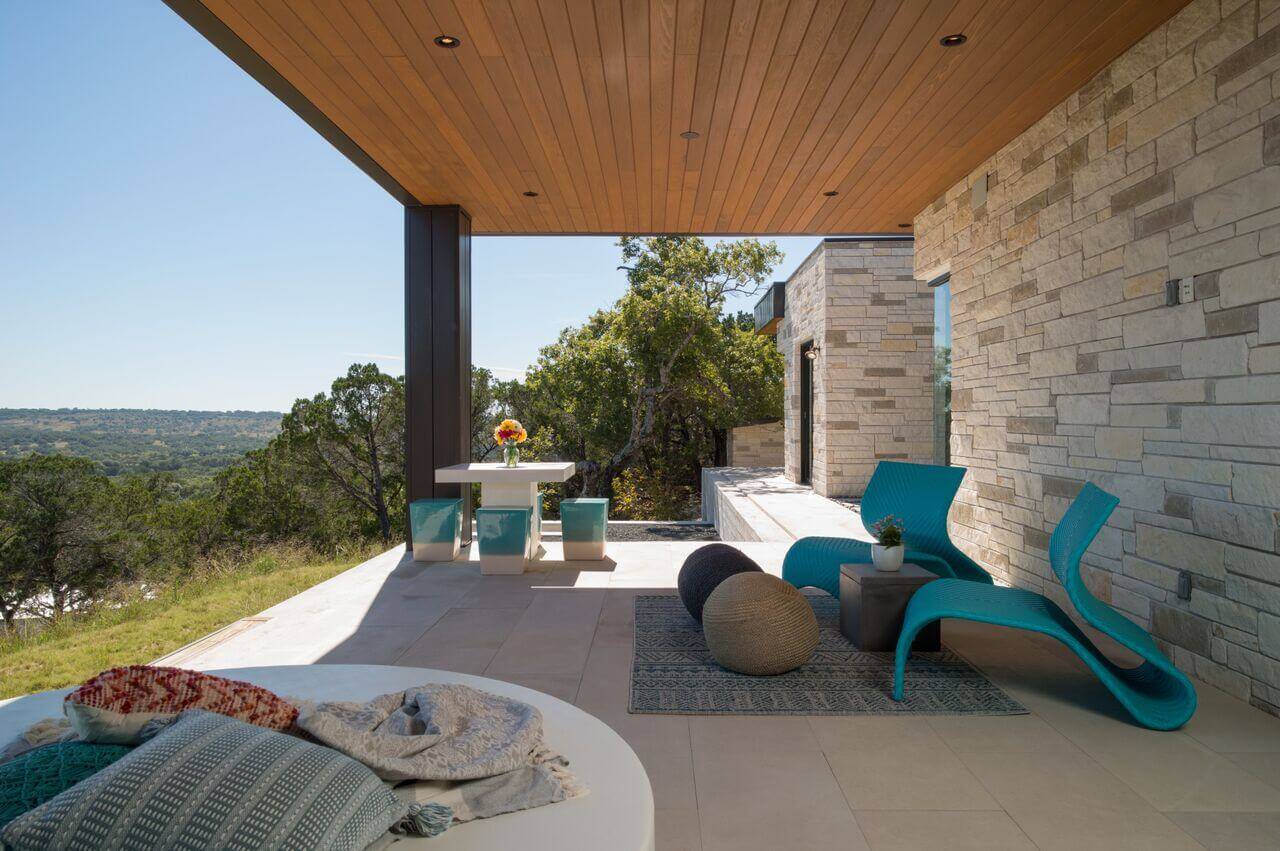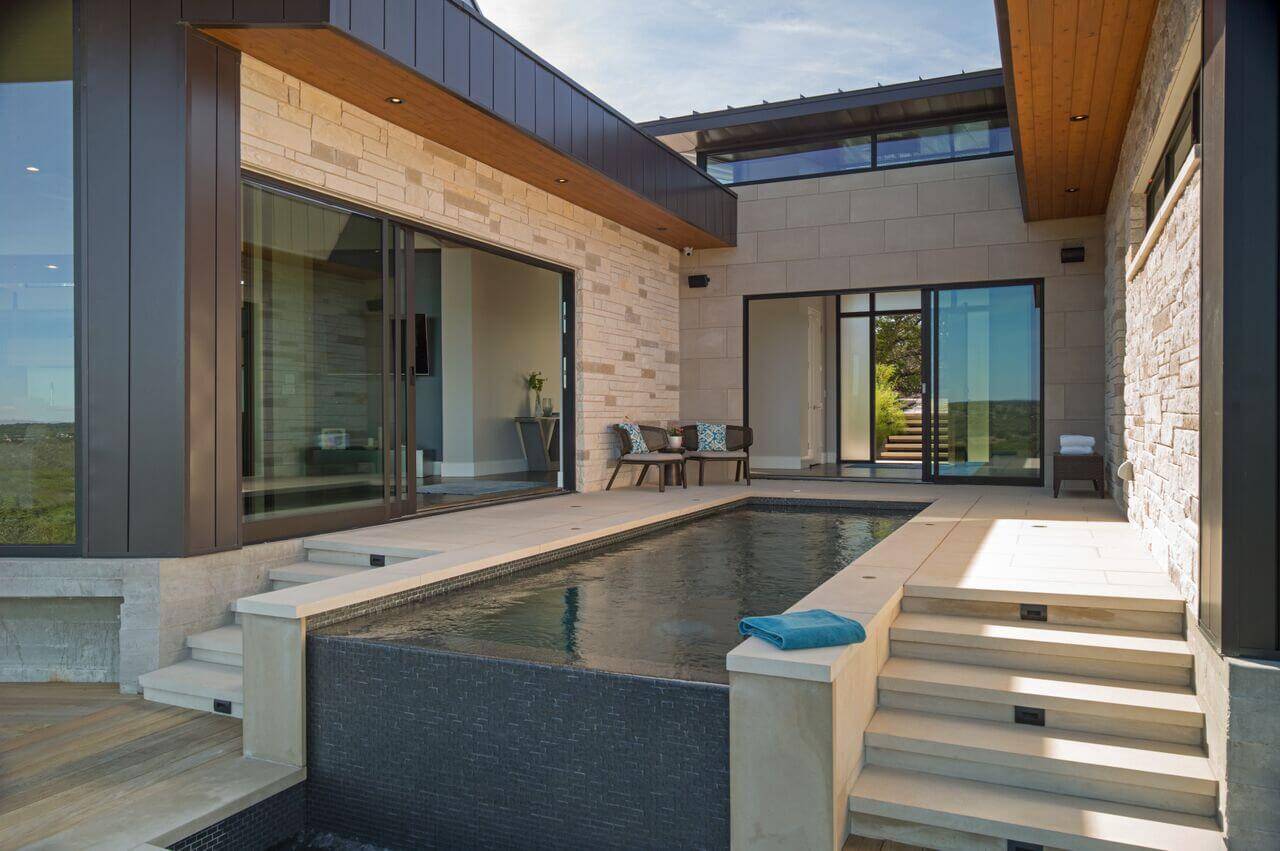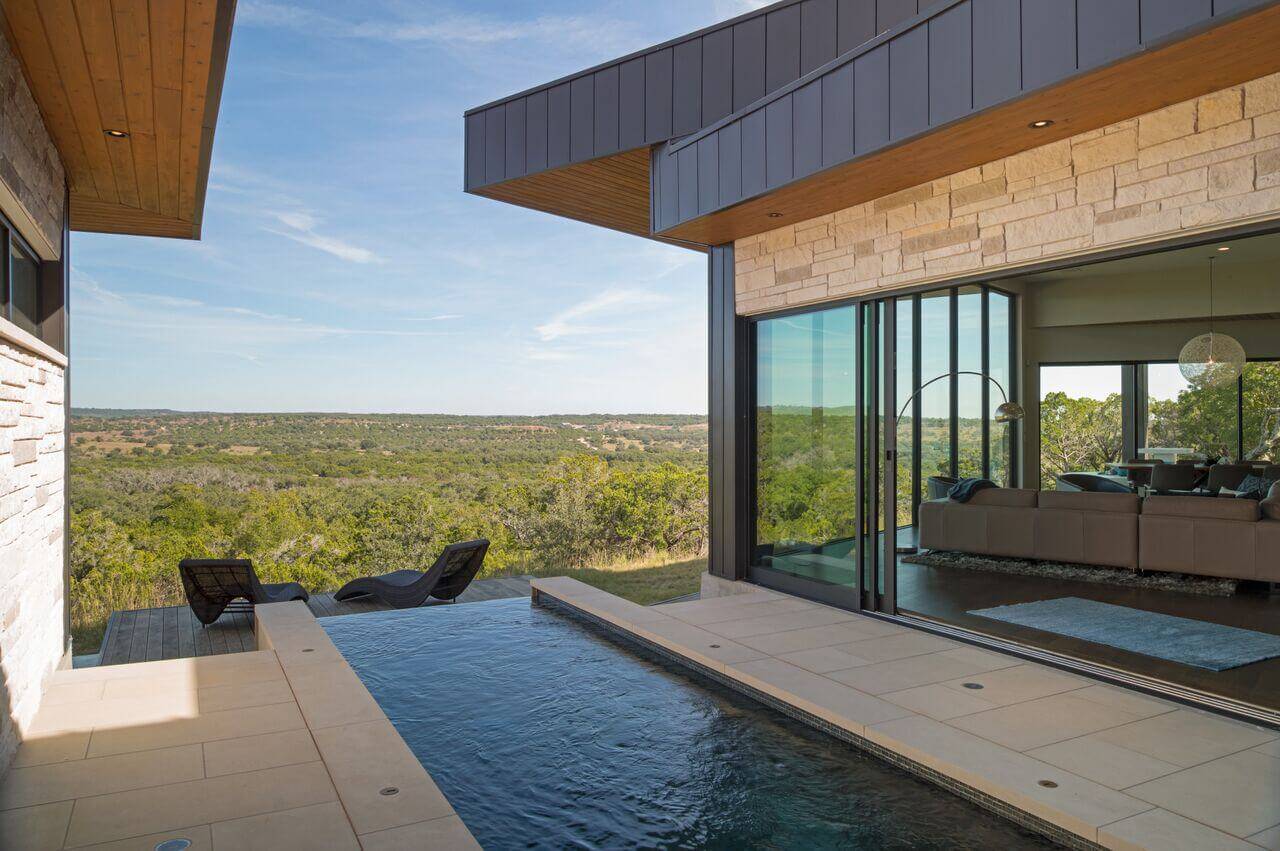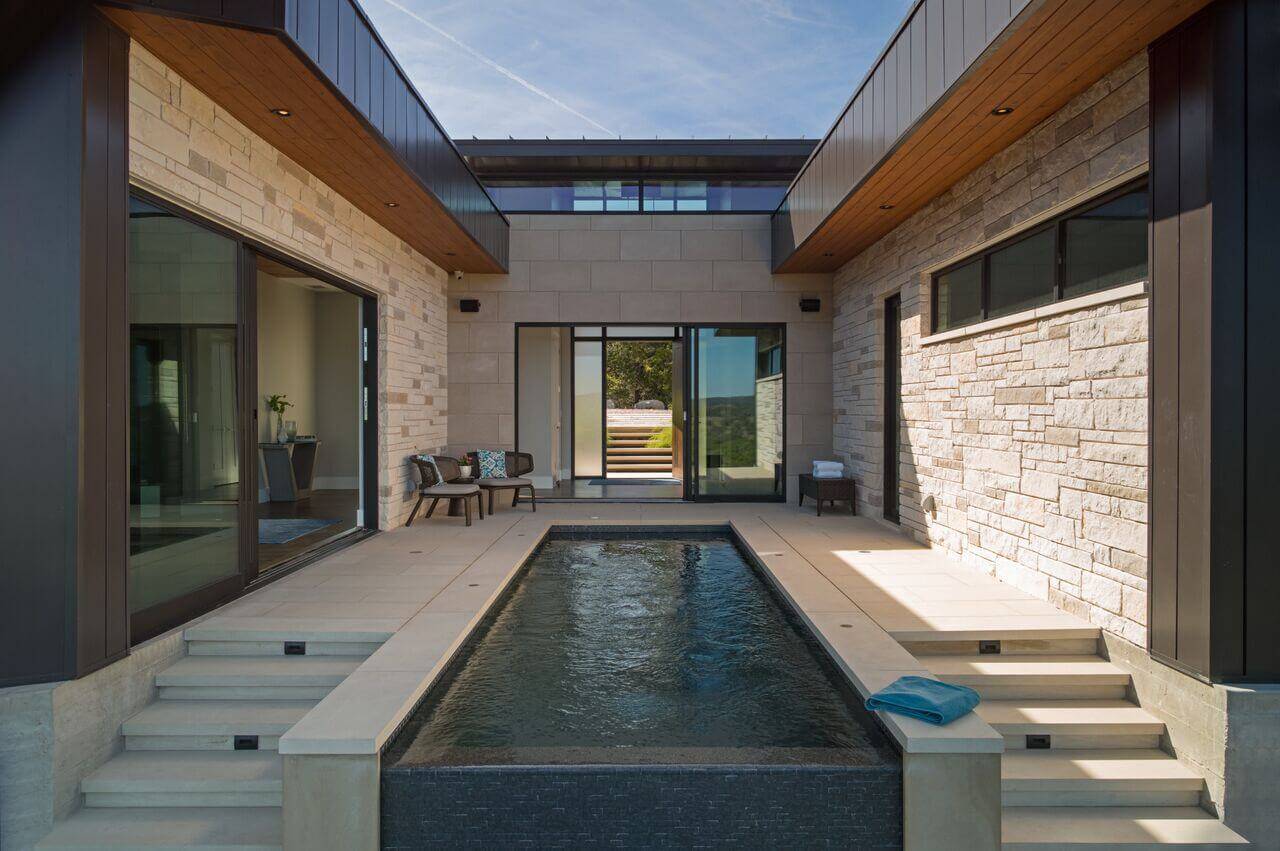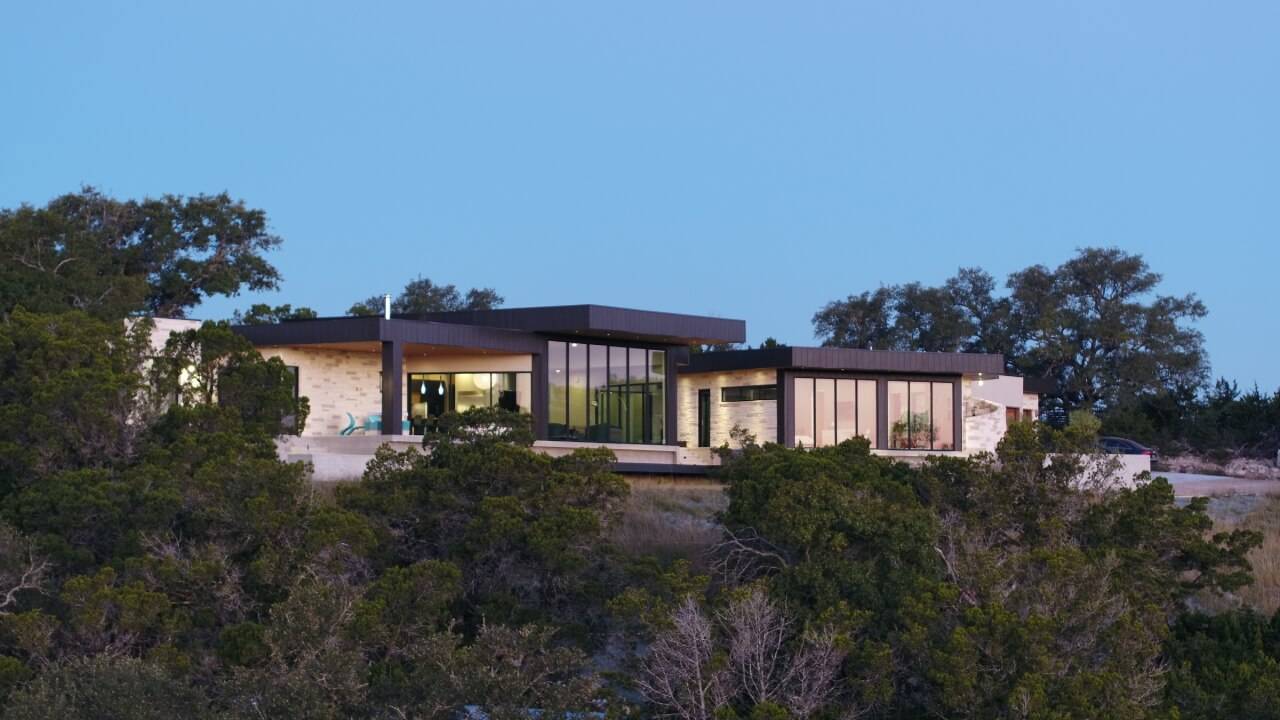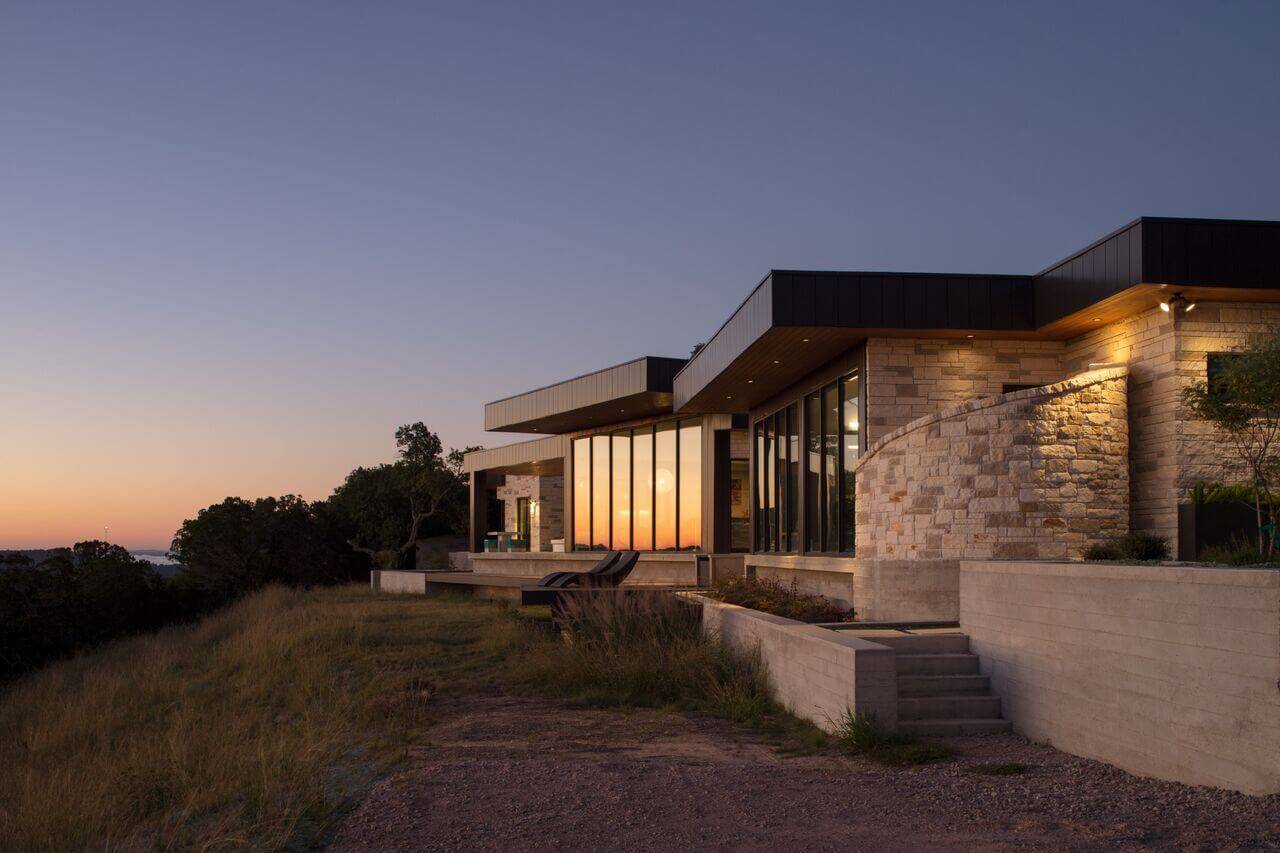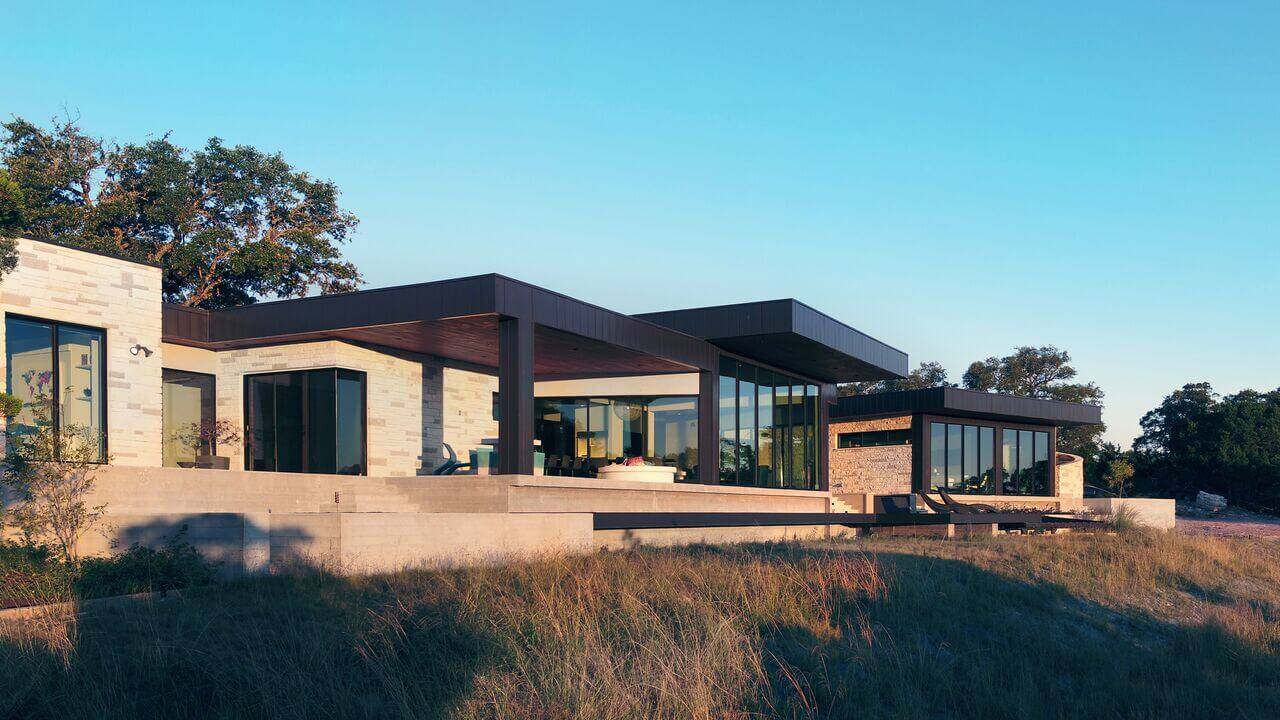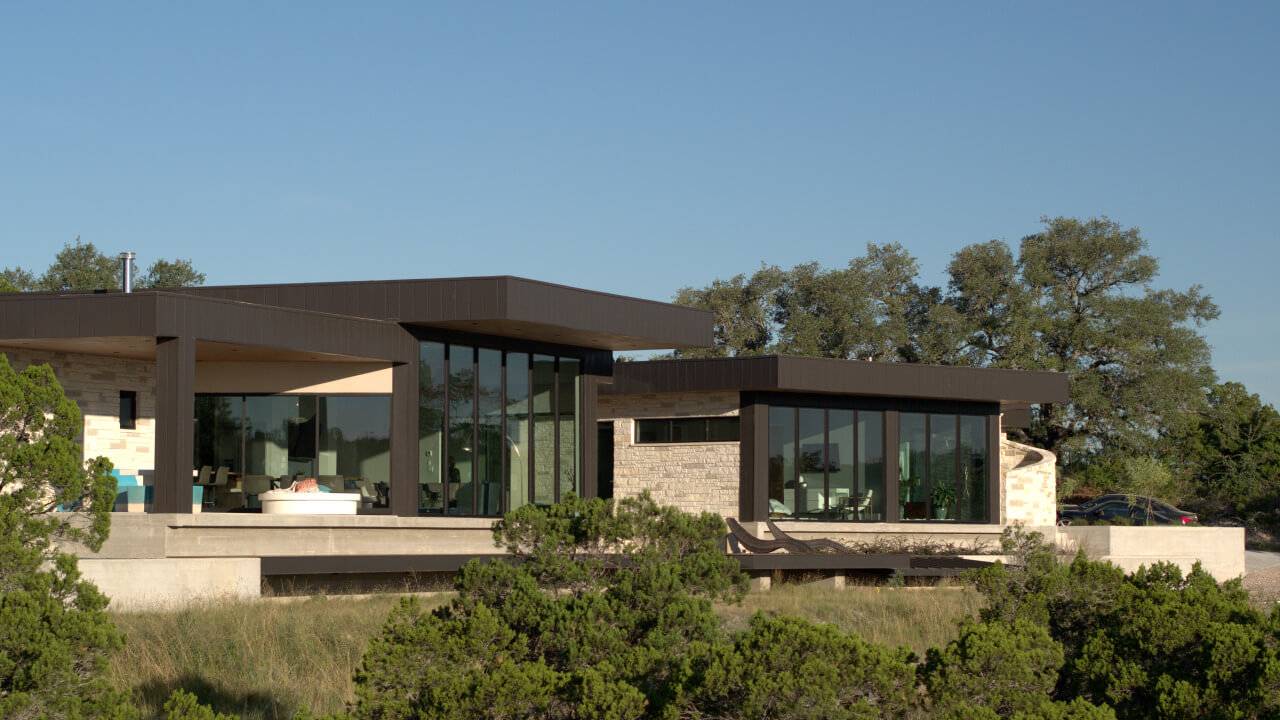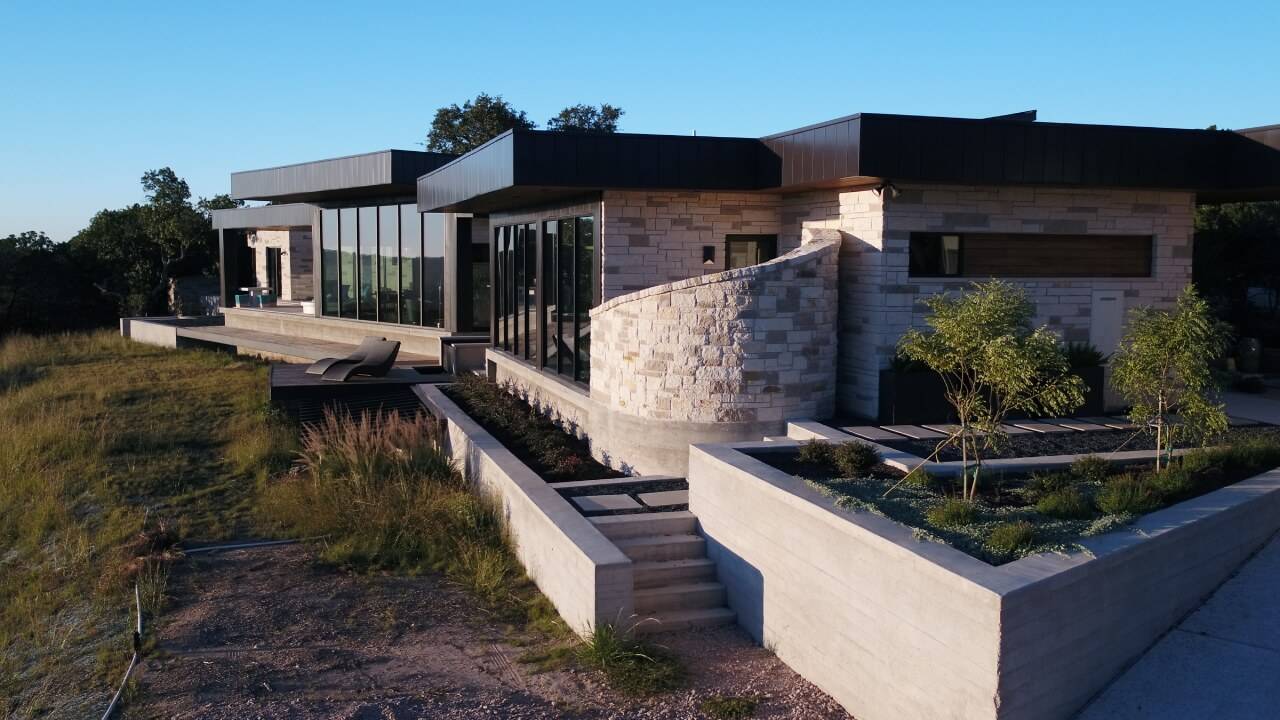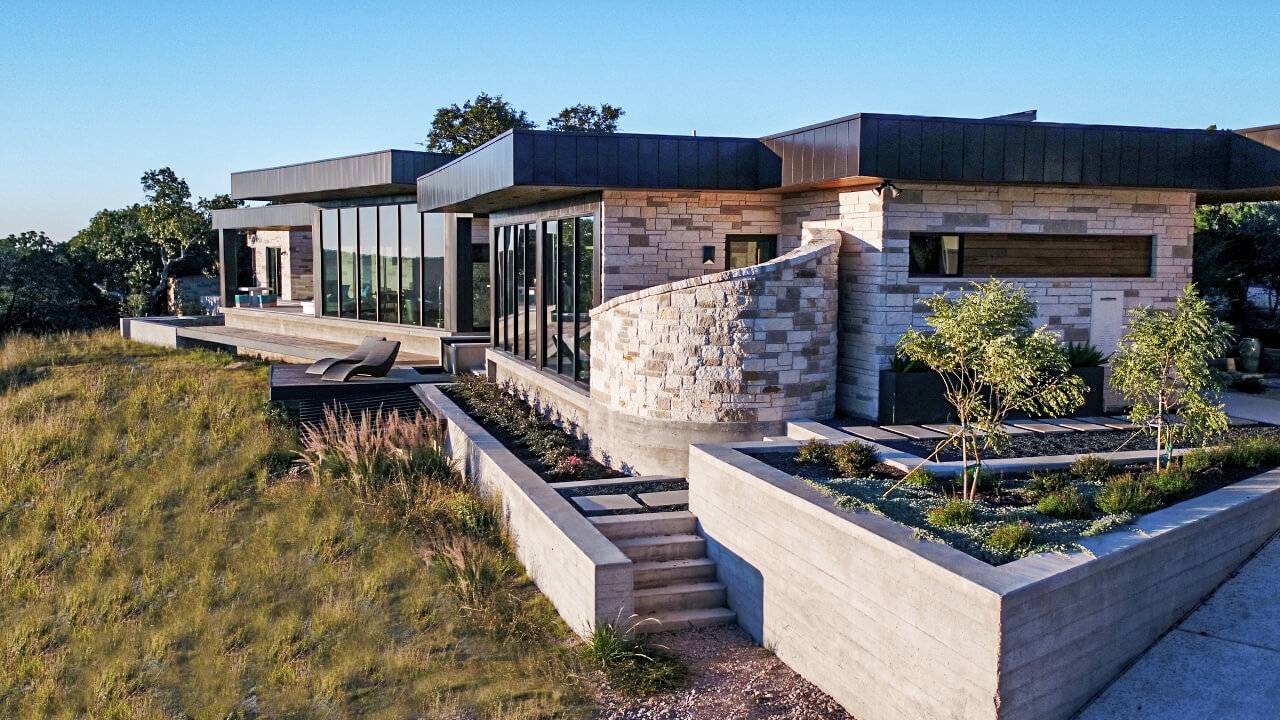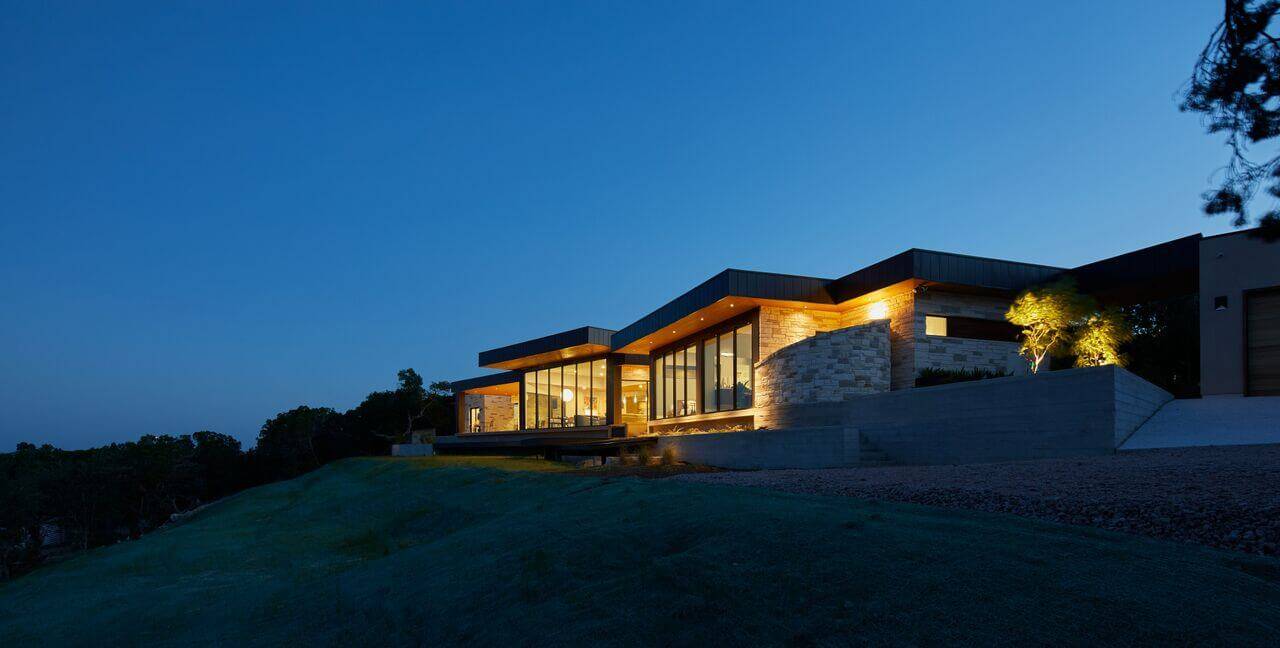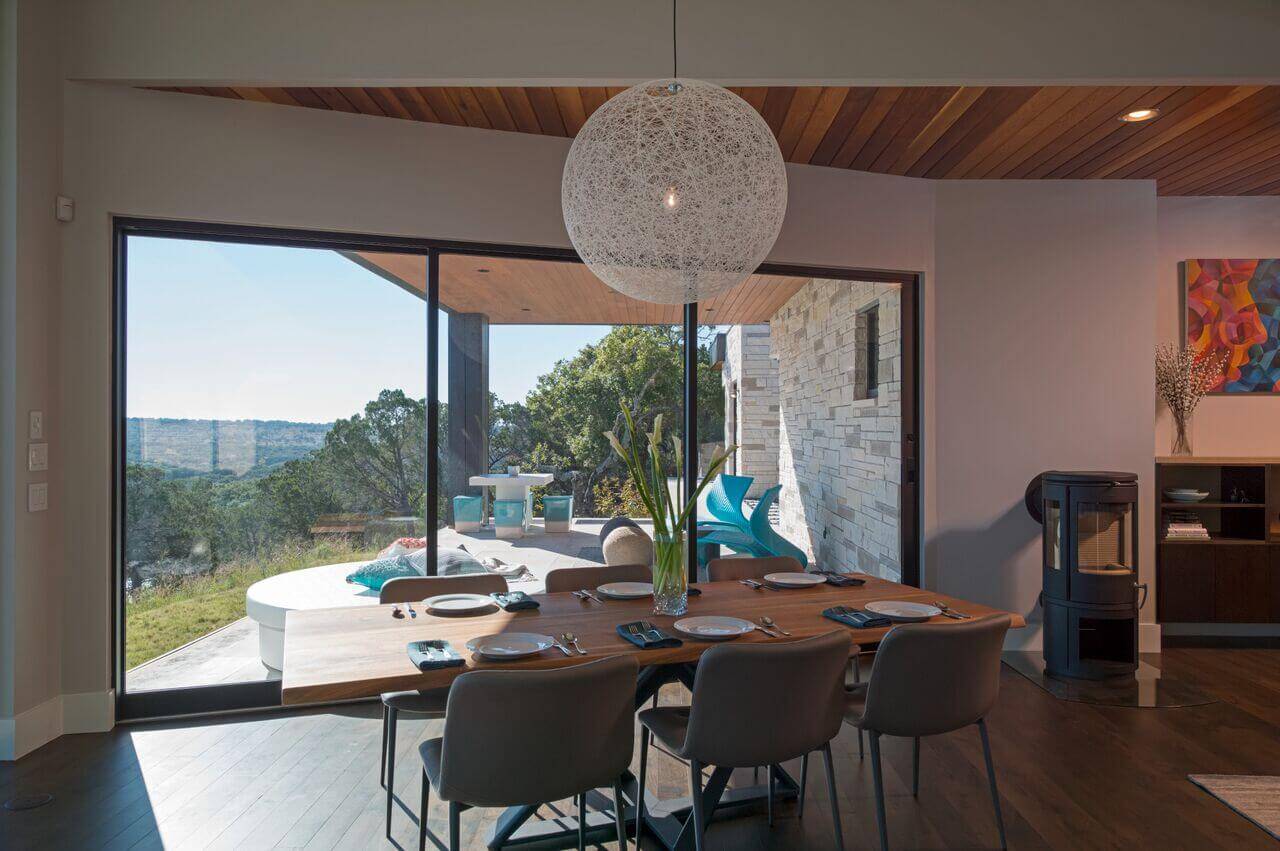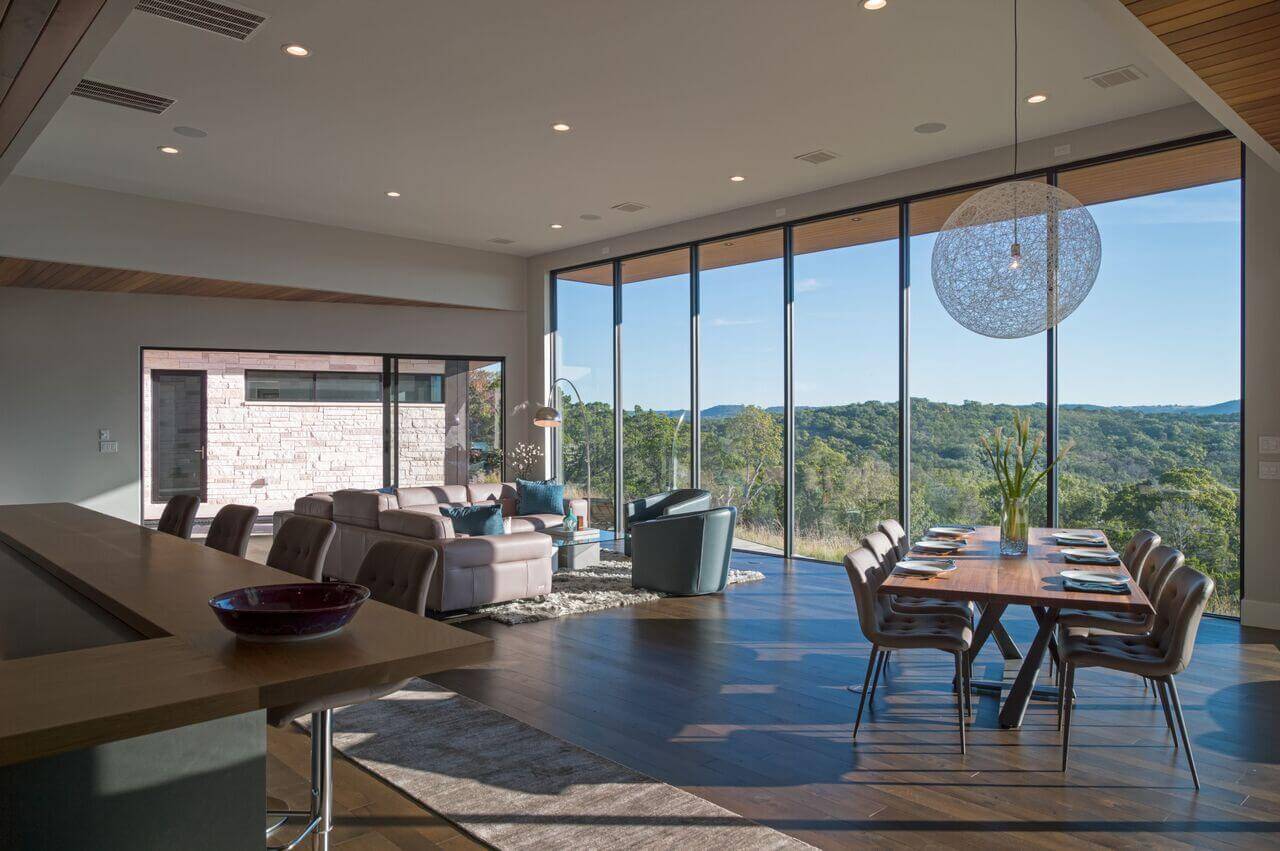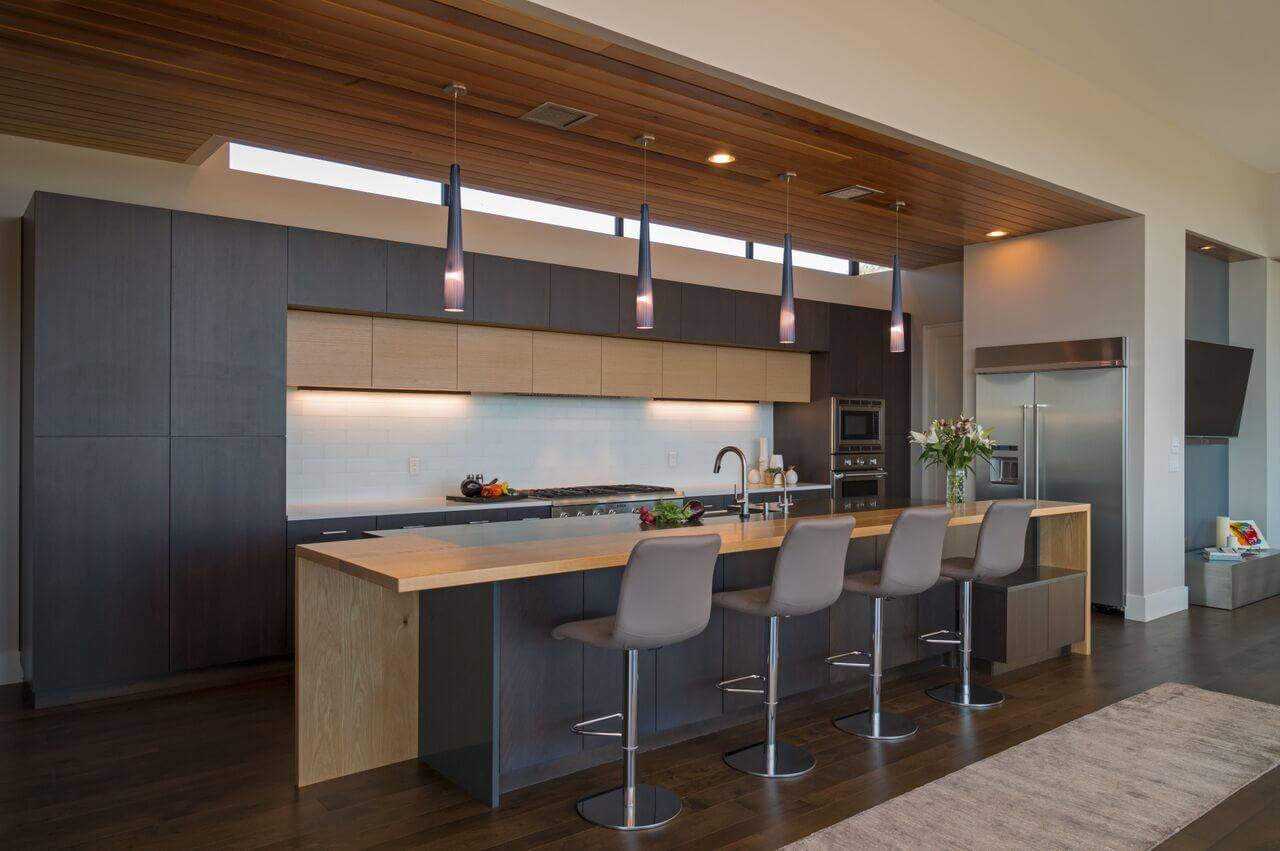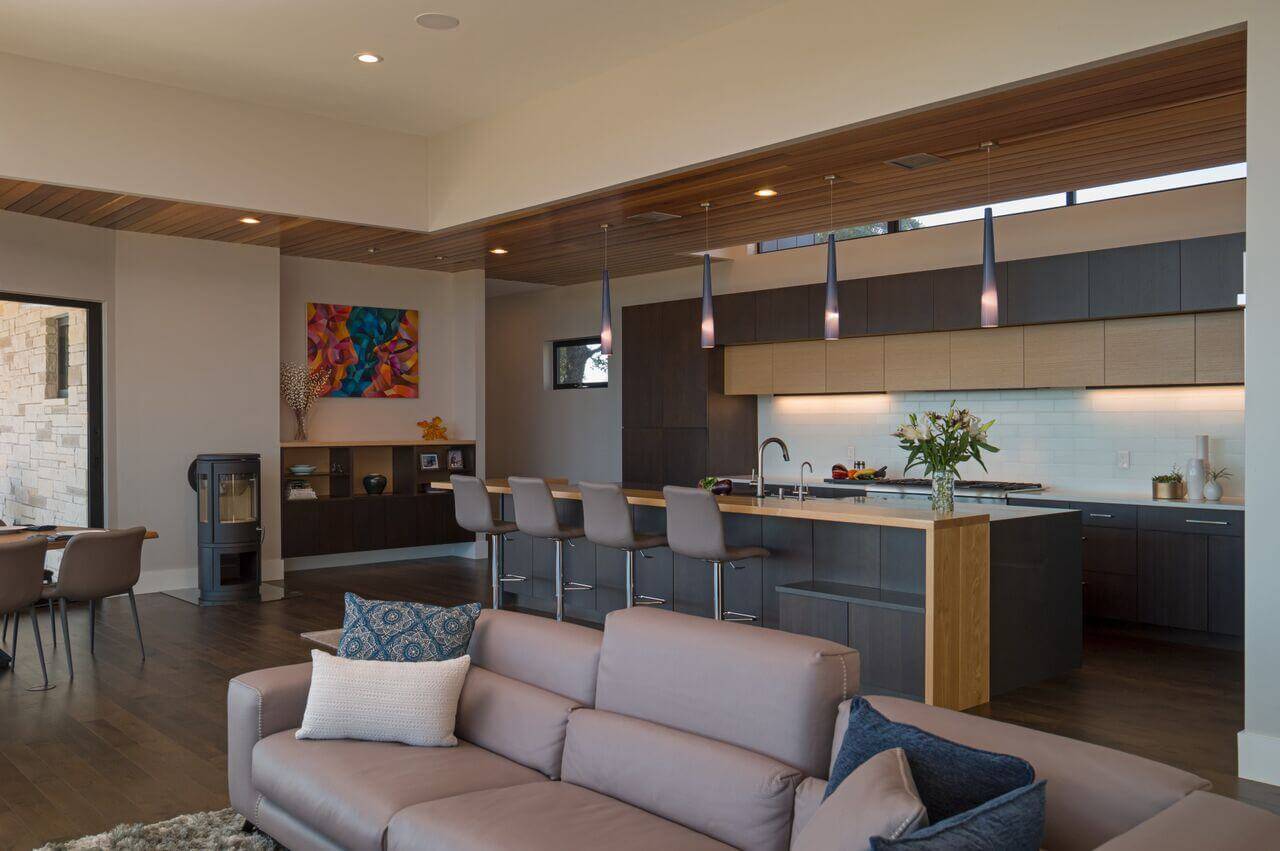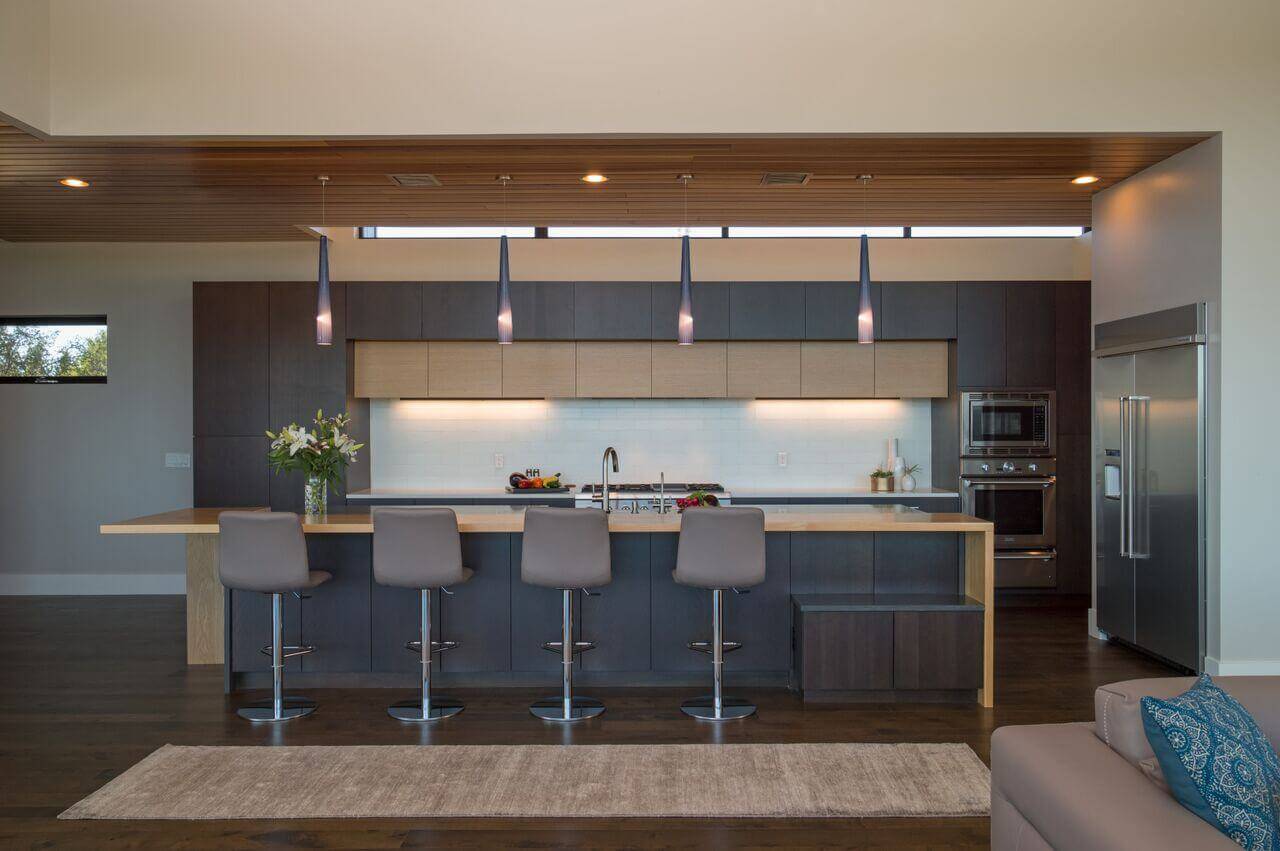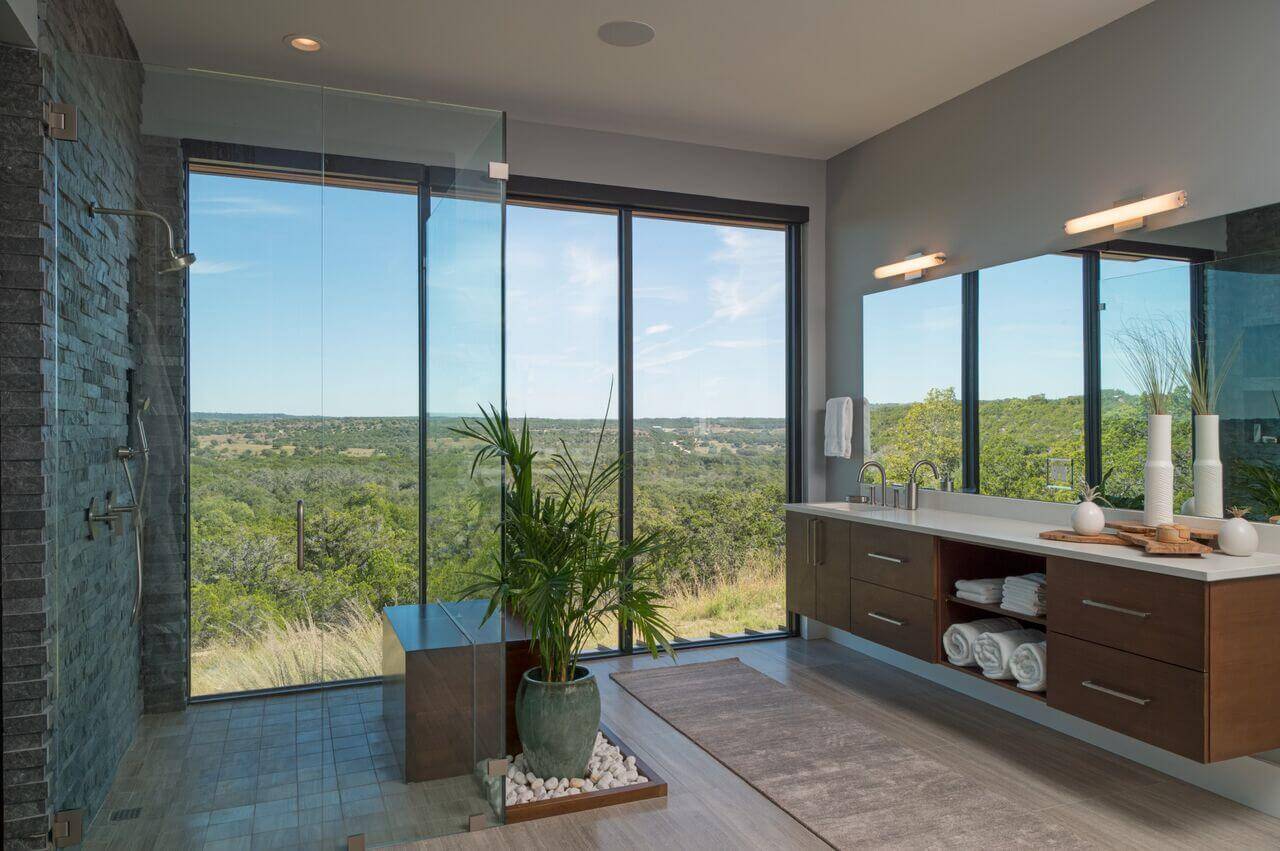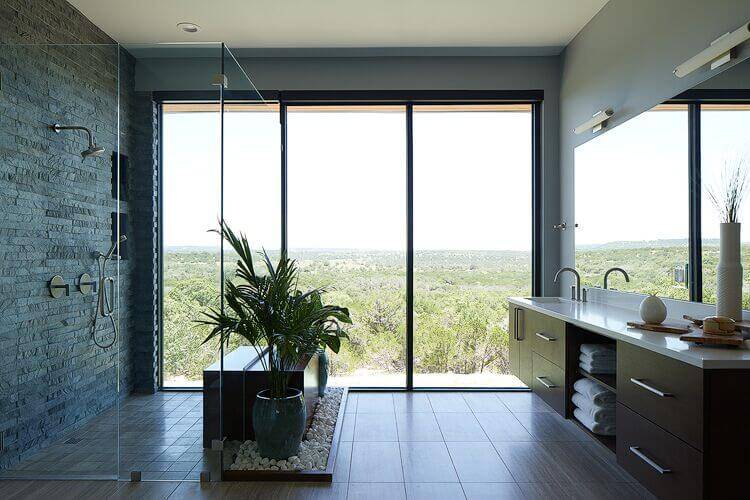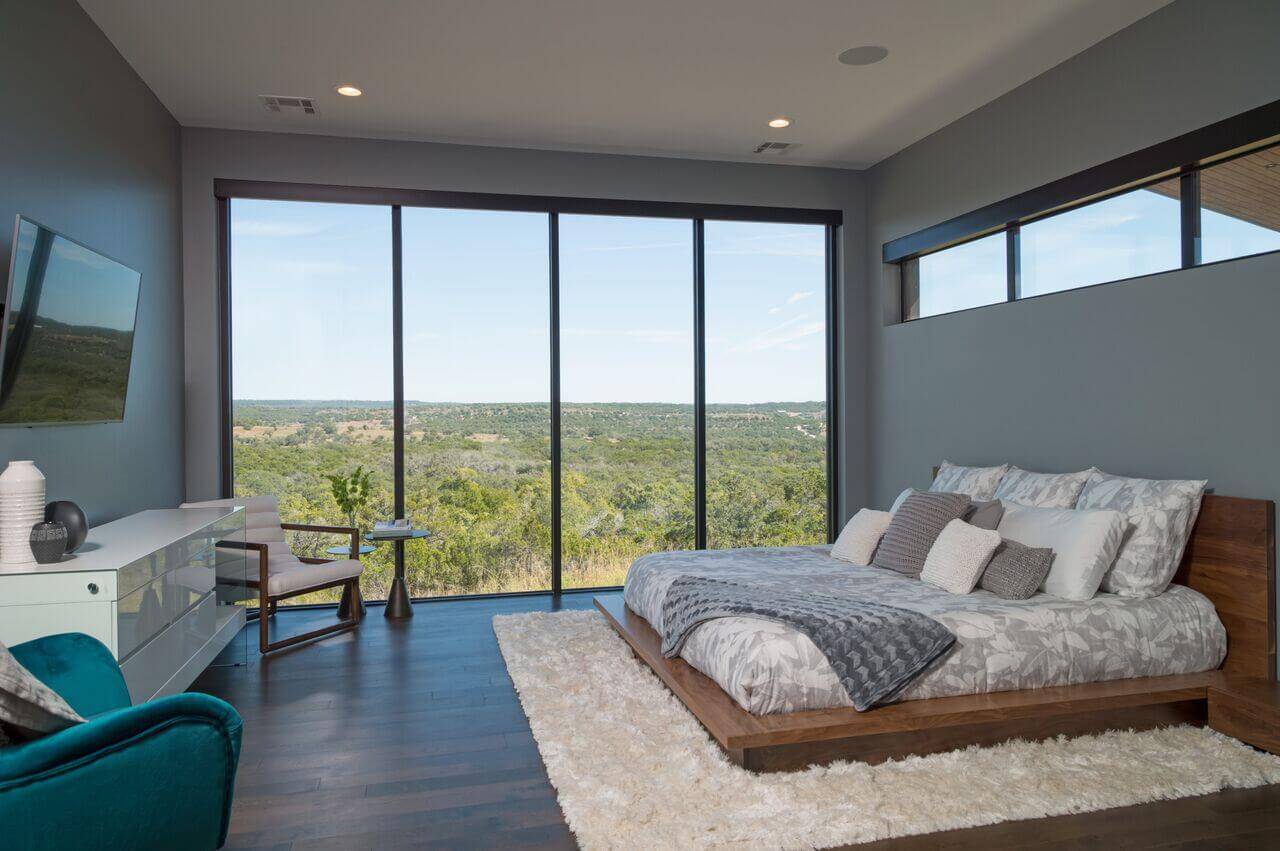 Projects-single-innerpage
Exterior-Front-Entry-Angle
Exterior-Rear-Elev-Twilight
Exterior-Rear-Right-corrected
Exterior-Rear-Right-Twilight
Interior-Kitchen-Straight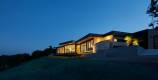 Hill Country Contemporary Casa Tre Cortili
Award winning Austin home builder, Zbranek & Holt Custom Homes working in collaboration with internationally recognized Austin-based architect, Winn Wittman showcase of the Casa Tre Cortili project in the renowned Texas Hill Country outside of Marble Falls Texas, a sustainable green build home.
Casa Tre Cortili means the house of three courtyards. This mid-century-inspired, contemporary home was designed by Architect Winn Wittman to harmonize with the hillside and the 50 acre ranch it sits on. The three courtyards include a private garden, a courtyard with a fountain, and a courtyard with a plunge pool. All courtyards are easily accessible via large sliding window-walls. Floor-to-ceiling glass in every room further blends the distinction between inside and outside and offers views as far as 50 miles in all directions.
The low-slung rectilinear forms meander over the side of the hilltop and are painted in a palette of materials which include local dry-stacked stone, board-formed concrete, standing-seam metal, and tropical hardwood. One enters the home through a large entry tower. The main living space has a vaulted ceiling and connects to the gourmet European-style kitchen.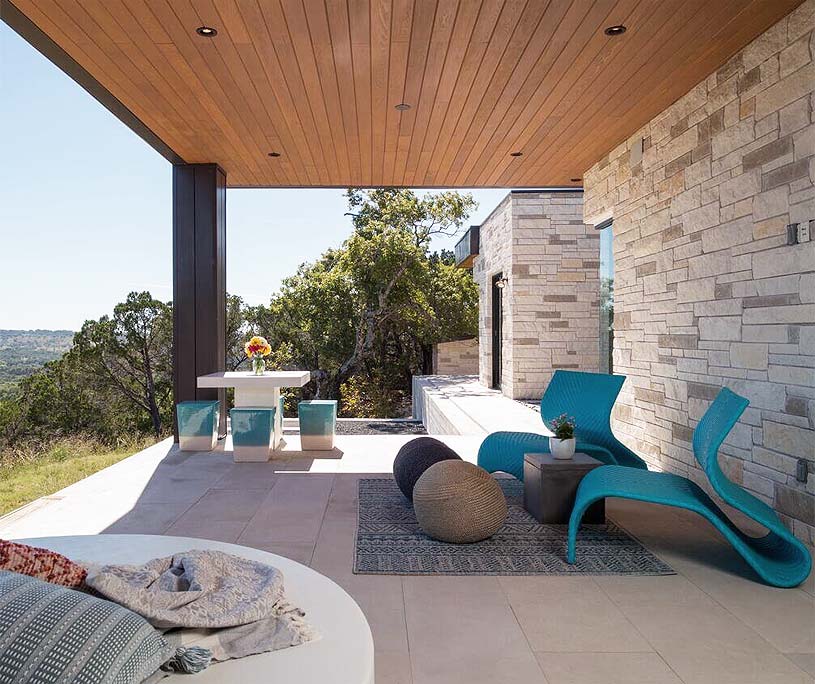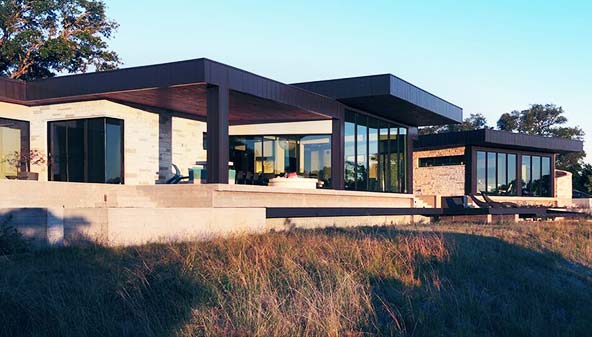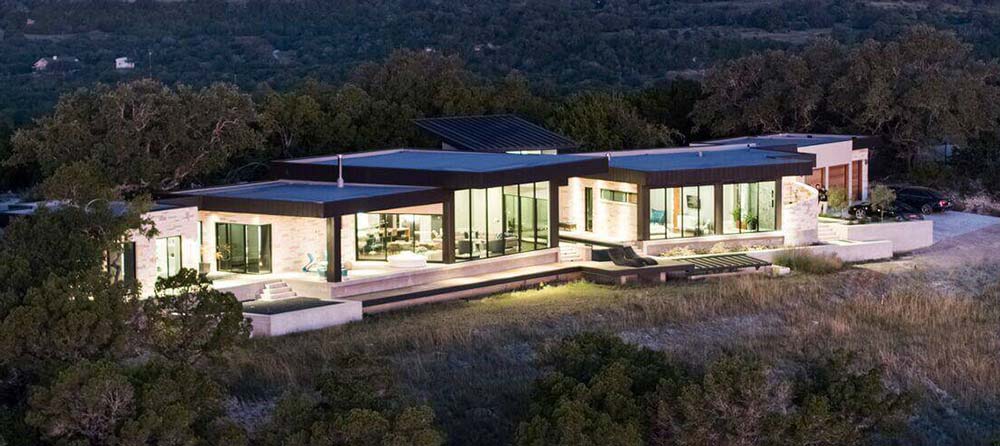 The home features many green and energy-saving features including low-e glass, passive solar design, spray foam insulation and rainwater harvesting. Several of the roofs are covered in a live roof system which includes local plants and wild grasses to further integrate the architecture with the surrounding landscape.
Winn Wittman Architecture is known for their innovative contemporary home designs having been featured in Architectural Digest, Architectural Record, HGTV and dozens of other international publications, TV shows and media. The national award winning team of Zbranek & Holt Custom Homes based in Austin, Texas is looking forward to working with Winn Wittman on this stunning home and bringing this unique vision to life for our client's.