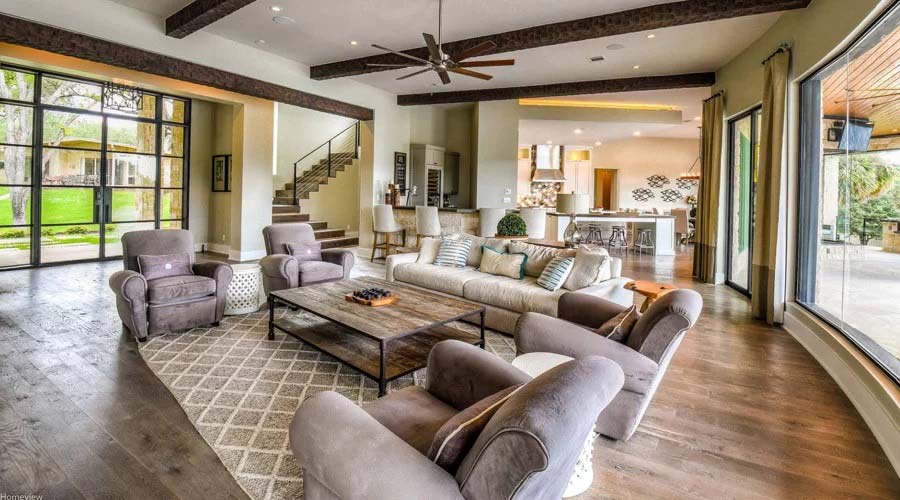 Amidst a natural oasis of blossoming pond flowers and the ethereal beauty of the hill, Marble Falls is a city in Burnet County, Texas. Wherever you look will probably think of a custom home with spacious rooms in one of the finest communities. The new transition in residential real estate in 2022 is an indication that individuals are picking to relocate to Marble Falls. With the median housing prices approach, this small city has been recognized as the most diverse place to live in Texas. Here, one can have endless options for design-build firms that can help you to build a residence with the minimum budget. As good designs can be achievable by many. But, making a home is arguably the most significant investment that always requires a builder who can always be there to ensure each detail is designed to fit their family's necessities with impeccable client service. Zbranek & Holt custom home builders strive to create value for the customers and offer the highest building quality and energy-efficient designs. Over the last three decades, our unit has continuously evolved the design-build experience and curated new communities that suit each unique lifestyle. Today, we maintain become one of the most outstanding custom home builders in Marble Falls.
With our experience as luxury custom home builders, we will help you to build the ideal home that offers a luxurious feel and spaciousness.
Zbranek & Holt Custom Home Builders team
Greets you to Marble Falls
With a vision for ideal home settings, Zbranek & Holt Custom home builders Marble Falls, TX, offers full-service design-build services and top-notch customer service. Our team prides itself on expert craftsmanship and tirelessly works to ensure that we fit your timeframe and budget. Our team always believes in writing, so we take time to provide preliminary drawings to help clients to understand their vision on paper. At Zbranek & Holt Custom Homes, we take each step carefully to give you a personalized home experience according to the specifications that you have in mind. Adding creative architectural details to every undertaking is the foremost priority for customizing something unique for you. With outstanding amenities, you can enjoy a sanctuary of a stress-free living community in Marble Falls, Texas.
Marble Falls, Texas
Located in Burnet County, Marble Falls offers citizens a sparse suburban sense and a great place away from the hustle and bustle of day-to-day life. Whether you adore spending a span on undulating hills, shimmering lakes, or playing in area parks, breathtaking Marble Falls is the ideal place for relaxation, isolation, and living with qualities. Marble Falls is a picturesque location to call home and also a famous vacation site due to its prime place. This inviting town is one of the calmest hill-country with a relatively favorable temperature to live here. Exploring this hill town with great adventures lets you appreciate every toast to its fullest.
Marble Falls in the Texas Hill Country offers gorgeous natural landscapes, dining, recreation, schools, and homes with perfect communities that agreeably meet your unique lifestyle luxuries.
How Zbranek & Holt Custom Home Builders help to build your Custom Home in Marble Falls, Texas
Because you deserve the best luxury design home builder in Marble Falls that can uphold the security of distinction and integrity on every project. So, when you connect at Zbranek & Holt Custom homes, you reach a team with an integrated total of 40+ years of experience who knows how to satisfy your Marble Falls dreams of a custom home. We understand that distinctive needs vary, so we accomplish our best and treat every project as if we were building our own. It's thrilling to see the desires of our clients, and we hold a highly skilled builders team have a long-standing track history of delivering high-quality Marble Falls custom home builder.