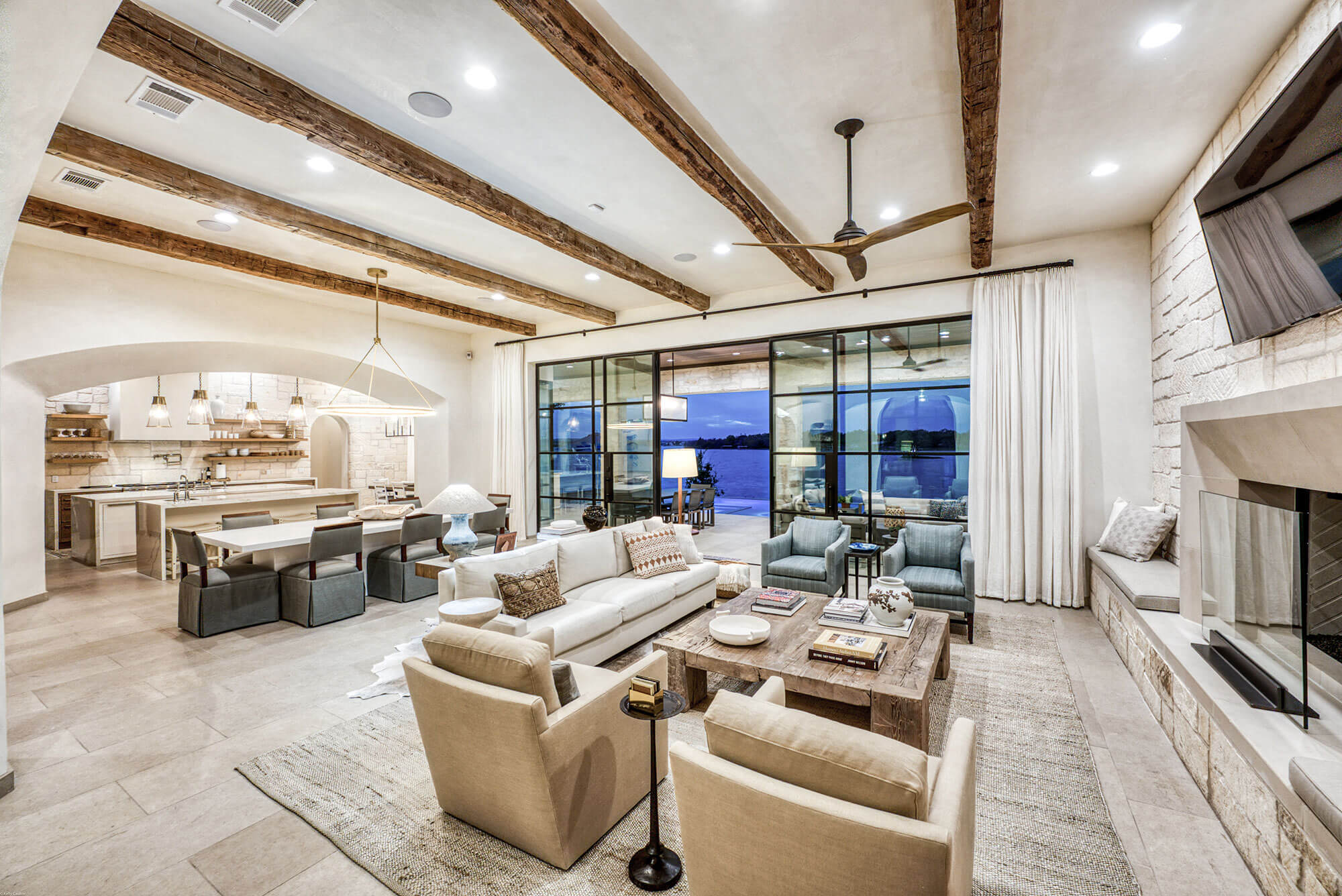 The immeasurable sensation of peace around rivers streaming throughout the Texas Hill Country makes it a perfect haven for moving families who want to live here with the quiet modern-day life. Hundreds of thousands of people have preferred to build a custom home in this lone star state. On almost any journey, people want to build a custom home with a fresh start that offers a modernistic approach to designs, finishes, and specific touches. All these necessities to construct a custom home begin a new journey to find the best home builders in Texas. Many queries about building a new dream home usually write down on paper with a list of several professionals. Choosing the right portion of land to select the right builder with confirming timeline and budget can be exhausting.
What clientele articulate about Z&H Custom Home Builders!
With Z&H custom home builders, you will have the serenity of mind understanding that you are working with an award-winning Austin custom home builder. The firm specializes in building high-end, sustainable one-kind homes with quality service. Impressive clientele reviews of Z&H always articulate the intelligence and professionalism of the staff's work ethic. Aesthetically speaking, they are not only the best in ranking and awards but also the best at working with clients closely and listening to their ideas. Zebranek & Holt master builders offer full-service unique contemporary home tailors for each client's needs. In addition, the firm is known for its exceptional customer service experience that you will enjoy. For the past 42 years, Z&H custom home builders are successfully meeting the client's needs, creating the custom home build approach an exciting journey with a rewarding result. Masterbuilder Steve Zbranek's vast experience in the home-building process makes his team the best partner to select your custom home-build path that is most suitable for you to form the lifestyle you deserve.
Best Custom Home Builder of the Year
Everyone aspires to build luxury or high-end homes in their life. Rooted in Texas, Z&H custom home builders have been recognized as the best custom home builder of the year six times. From earlier design development to the last stages in the construction process, we work hard to build all-in-one custom homes by focusing on the slightest detail and delivering the best outcome. We define the best custom home process as working from scratch, writing down the client's ideas on paper, understanding their concern, offering designs with modern architecture, considering the budget and timeline, and confirming that they get the utmost importance at every building stage. The award-winning layout and timeless architecture fulfil the best in build quality. We take the time to learn about clients, from personality to style and their unique way of life infused into every facet of the distinctive custom luxury home. We also find a way to connect with the clients through the Z&H online web-driven technology to access every detail of their project if the client is far from the working site/out of state. The online portal gives them a live view of the construction site and has always been valued by the clients. These core values allow us to build exquisite homes that evolve the epicentre of a distinctive luxury lifestyle.
Steve Zbranek & Holt is a certified Master builder dedicated to constructing Energy Efficient, high-quality Custom Homes and believes that no vision should be unattainable. Designated as a Master builder of the year, Steve Zbranek has also earned the recognition of a Master in Green Building projects. In addition, Zbranek & Holt Custom home is honoured among the top foremost home builders in Austin, Texas. These distinctions are highly-coveted within the custom home industry.
From inception to completion, the Zbranek & Holt team implements great design ideas while focusing on what is best for their clients and the environment.
A dream of a luxury custom home lets you choose a partner team like Zbranek & Holt Custom Homes.