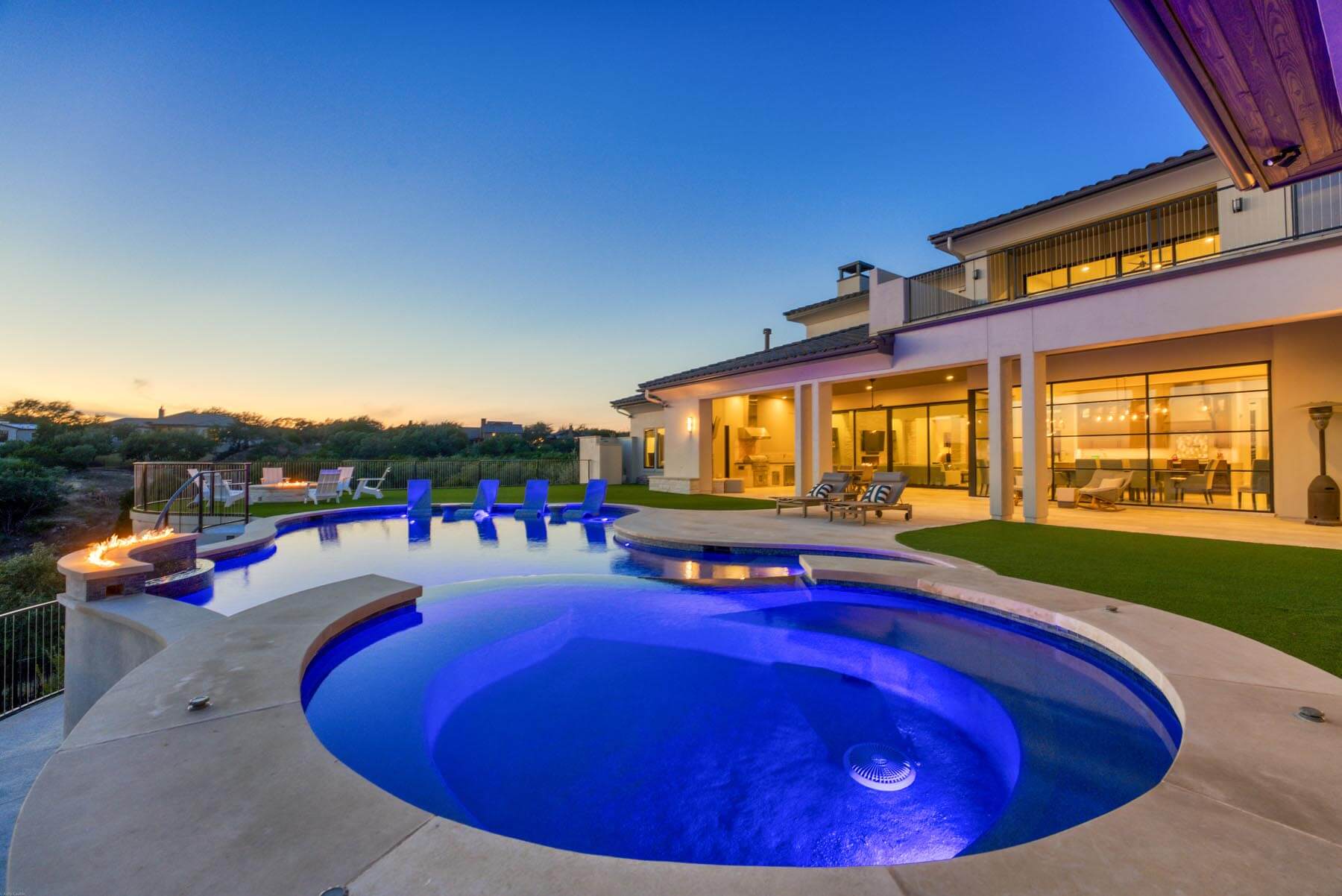 Austin is the fastest-growing area to enjoy a sophisticated lifestyle with an upscale feel. This well-maintained city attracts diverse buyers to invest in real estate and live in the most sought-out neighborhoods. The most coveted place is an affordable, booming hub of tech businesses and rife with amenities that make it perfect for a vast range of relocating buyers. While, move-in families consider the soundest style to fit their lifestyle, surrounding areas and high-end homes. The socially and environmentally conscious city entices relocating out-of-state homebuyers to opt best Austin Custom Home Builder. Everything about a custom home is the unique needs of clientele. With a vision for ideal residence decors, Zbranek & Holt custom homes have successfully built impeccably curated custom homes in Austin, Texas. The firm hail 40 years of extensive experience in providing a beautiful dream home with one to fit client needs.
Silicon Hills Austin has become a foremost relocation destination for the growing number of families due to its laid-back lifestyle and an unbeatable culture.
Zbranek & Holt Austin custom home builder welcomes clients in the great hill country area with unparalleled customer service.
Building a custom home can be a daunting chore for relocating families. Zbranek & Holt custom homes work closely with clients throughout every measure of the process. The real estate firm offers a full suite of services and covers the custom building approach. They aim to simplify the home building experience with the latest and most secure online access link through ZConnect.
Every detail handles with care through the web-driven technology that keeps updated for your custom home whether you are at work, away from home, or on a family trip.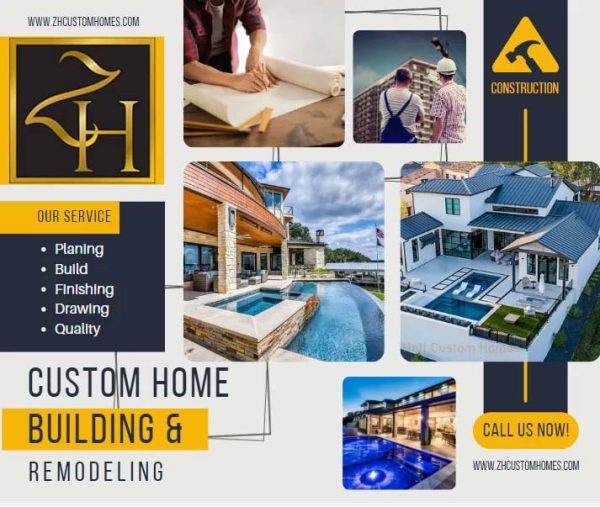 Zbranek & Holt custom homes are one of the few firms in Austin, Texas hold Luxury League certification for customization of your dream home. Every single build is distinctive with the finest neighborhoods:
Austin
Westlake
Horseshoe Bay
Wimberley
Lakeway
Dripping springs
Marble Falls
Lake LBJ
Lake Travis
Seven Oaks
The decades of service recognize Zbranek & Holt custom homes as the best Austin Custom Home Builder committed to customer fulfillment by delivering a high-caliber crafted home. Experience the luxurious standard features to sophisticated, modern quality construction with amenities in the picturesque Texas Hill Country.
We made conscious efforts to form a cost-effective approach for buyers to keep a stress-free and delightful experience. Our clients take advantage of preliminary and fixed-price full service to reduce unpredictability. The fixed price approach offers transparent pricing at the beginning of construction with allowances for specified items. Exquisite craftsmanship aligns precisely with your dream to make a custom home distinctly unique. All intelligently managed full-service design-build process gives you the security to prefer a dedicated partner to deliver your expectations.
When it comes to energy-saving designs, Zbranek & Holt customer home builders use Energy star products to fit your specific needs and wants. While focusing on the standard and design of every home has evaluated and given as an Energy Star Certified Home. These energy-efficient standards elect and certify us as the Energy-start builder. Our innovative designs and commitment to the services designate Zbranek & Holt Austin custom home builder is an Award-Winning company.
This endeavor began as a measure to build from scratch while focusing on every slightest detail to suit your lifestyle and make your experience enjoyable. The quality of craftsmanship is prominent in custom homes with the natural amenities that sets new benchmarks in living remarkably well. We strive for perfection and make your time investments worthy.
Our experience and the client's vision form a cohesive team that results in the best creative solutions. Our hands-on approach aspires to build a beautiful masterpiece to suit your every need utilizing a seamless amalgamation of art and home construction. A thoughtfully designed customizable program ensures longevity, high quality, and energy-efficient homes. With the commitment to customer satisfaction, we care deeply about your dreams and deliver time-tested services. The cornerstone of our success is we listen to you for offering a next-level luxury waterfront home to modern masterpieces, farm and ranch estate or golf course residences.
The fast-paced, client-focused environment makes Zbranek & Holt custom homes is a national award-winning firm that includes various recognition. We are known to be a reputed home builder and two times the best home builder who leads the way to a sustainable future while assuring clients' budgets and vision. The diversified experience establishes Zbranek & Holt custom homes is the ideal and best custom home builder in Austin, Texas. While retaining the flexibility and a fixed cost of the project before breaking the ground helps clients untangle the well-trodden course. From design to experienced architecture, innovative customer service counts on your growth as a strategic acquisition for our future. A careful on-time and budget approach ensures beautiful homes with quality service that honestly speaks for itself.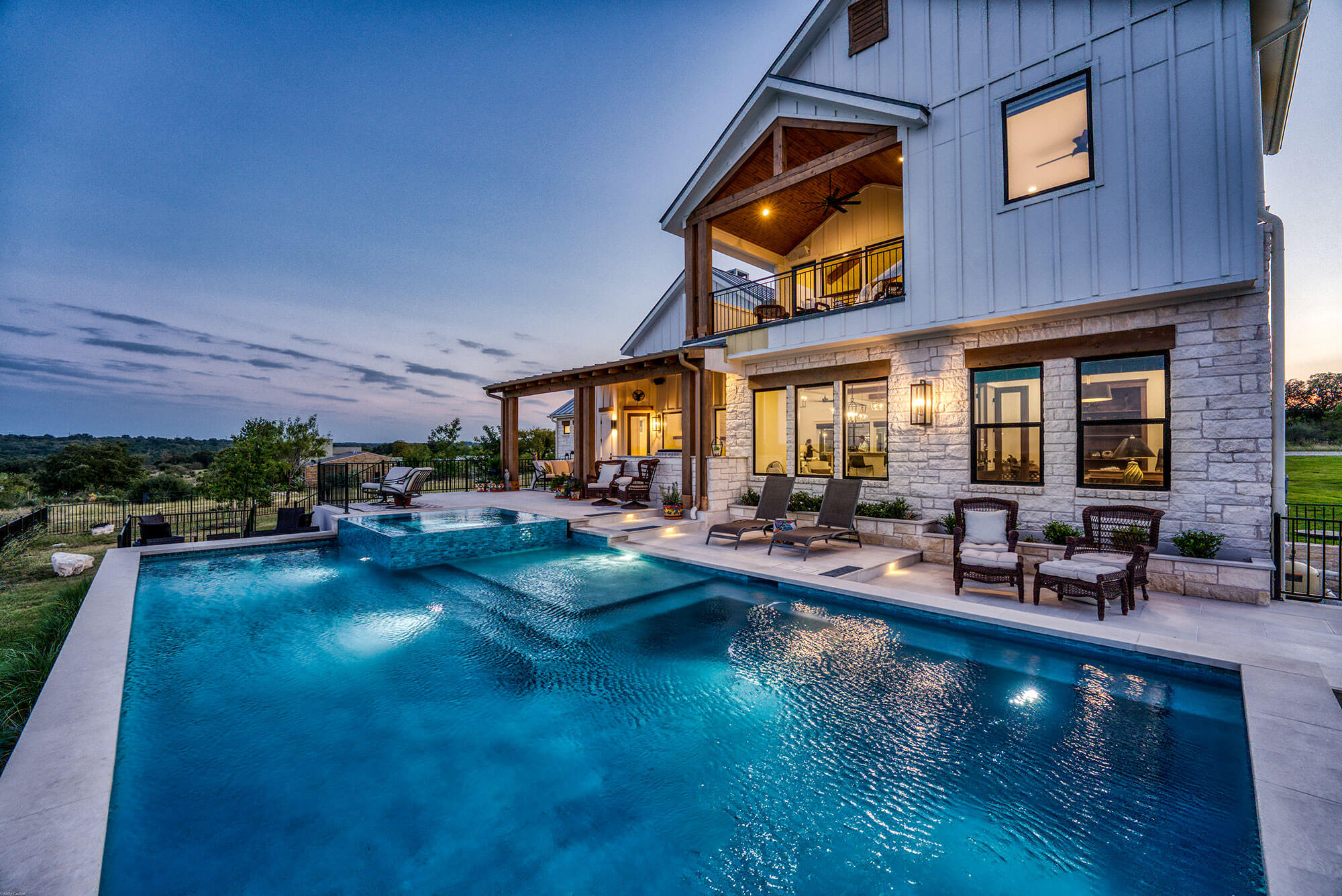 How do I find custom home builders near me?
Learn our blogs on the best custom home builders across Texas areas.
Custom home builders in Austin
Custom home builders in Westlake
Custom home builders in Horseshoe Bay
Custom home builders in Wimberley
Custom home builders in Lakeway
Custom home builders in Dripping springs
Custom home builders in Marble Falls
Custom home builders in Lake LBJ
Custom home builders in Lake Travis
Contact Steve Zbranek at (512) 261-0344 to discuss your future award winning luxury custom home in the Greater Austin area.