This recent article by Nancy Keates from the Wall Street Journal Real Estate section does a fantastic job of highlighting the reasons why so many individuals enjoy living at fly-in airpark communities around the United States. The new Lakeway Airpark Estates in Austin Texas affords fly-in living as well with only 8 custom built homes being offered for sale.
Steve Zbranek, founding partner of Austin based, Zbranek & Holt Custom Homes and a licensed commercial pilot for 36 years states, "Not only do plane owners and pilots enjoy the entertainment factor of watching planes land and take off, but we tend to use our planes more when they are conveniently located on our own residences."
Zbranek and his company are the exclusive builders for the new Lakeway Airpark Estates located next to the Lakeway Airpark and just 20 miles from downtown Austin TX. While the Lakeway Airpark has been in existence for more than 40 years, Zbranek is working with the developer to build new homes on the last seven acres. His award winning luxury home building firm will focus on eight custom designed homes to meet the specific needs of each buyer. All homes will be offered turn-key to include the property, home with luxury finish outs, attached hangars, swimming pools and landscaping and feature direct runway access. "This is truly the last opportunity for pilots and plane owners to a buy a newly built home at the airpark with all the fly-in capabilities that an attached hangar affords," he says. Homes will range in size from 3500 to 6000 square feet and will range in price from $1.3Million to $2.3Million for larger homes.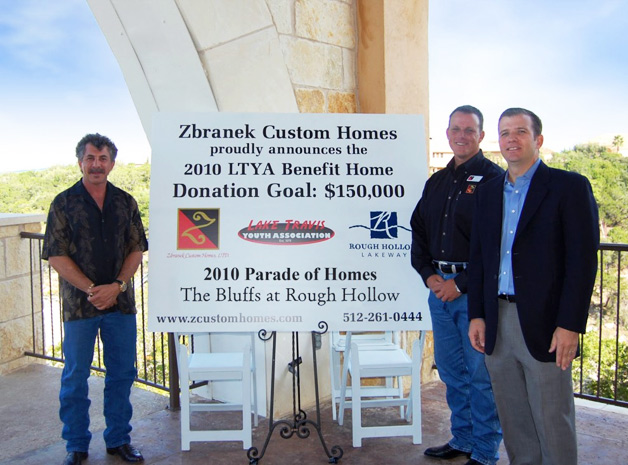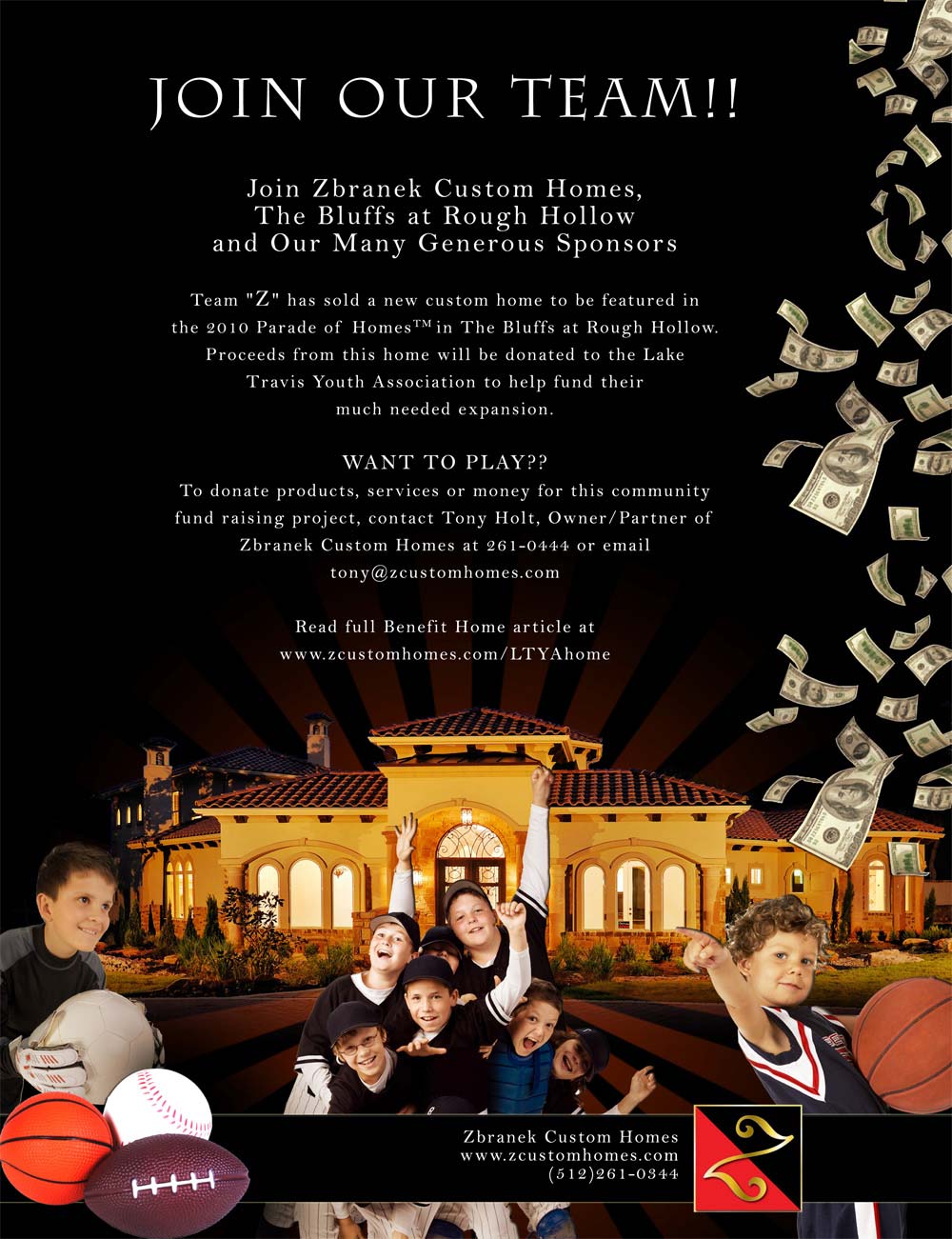 View Details About Project Here
View the Official Press Release (PDF)
View the LTYA Benefit Home Flyer (PDF)