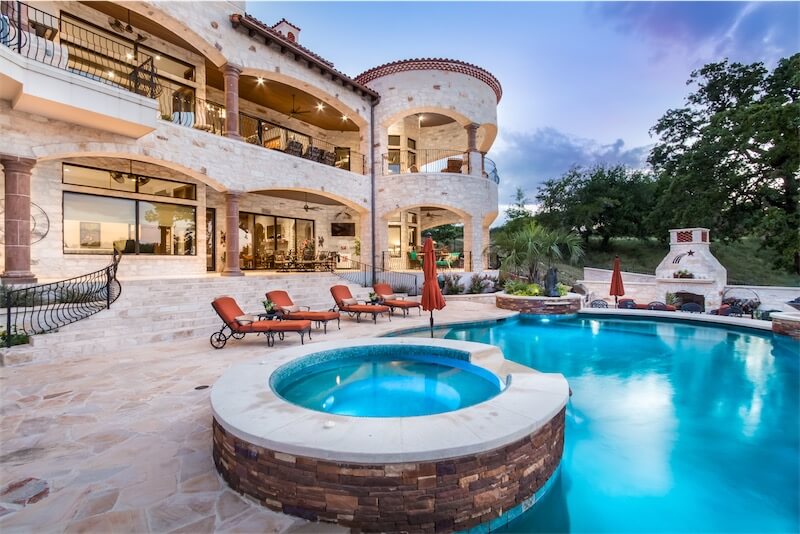 Every stage of the custom build process is crucial and accountable for making your vision an existence. It endures years of expertise in building a custom home from scratch that can furnish you with a fresh beginning and a clean slate. While thinking of innovative designs comes with decisions like budget, location, builders, designers, and timelines. The aspiration of building a custom home makes you linger over those bespoke home pictures but unable to find where to begin. A great design starts with the budget in your mind considering the distinct needs, preferences and specifications. It requires significant preliminary elements to give a shape to this dream.
Build a custom home, a step-by-step guide for custom homes:
Location
Collaborate with a builder
Consider your Budget
Design your Home
Assigning your Team
Security & Privacy
Construction
Hand over Keys
1. Location: Locating a suitable home site that best suits you is essential. While picking an area/neighbourhood to accommodate your needs and lifestyle gives foresight of the budget to bring you there. You can narrow the list of eye-catching properties to ensure that the amenities are located a stone's throw away while picking out the perfect piece of land. The groundwork plays a massive role in building a sturdy, long-lasting home.
2. Collaborate with a builder: It is essential to select a custom home builder that should be a suitable fit for your project. Take some time to obtain recommendations and interviews to find a team you can rely on to build your home. It is worth looking into the experience and presence in the industry to get a high-performing team. Collaborating with a reputed custom home builder gives you a creative result that can meet your expectation, budget, and timeline. Zbranek & Holt custom home builders work closely with the move in families to deliver a dream-sized home. A reputed real-estate firm with 40 years of experience keeps you on track with your budget and timeframe.
3. Consider your Budget: For a custom home building, craft a clear-sighted budget for the complete process. Cover the entire expenses from constructions, orientation, floor plans, design elements, fixtures and appliances. Think about all the necessary details to get the most accurate and additional estimate budget.
4. Design your Home: Designing your new home from start to finish is one of the significant benefits of custom-built residences. A project starting from scratch will require ample discussions to finalize every aspect of the home build. Meet a custom home builder team for a detailed consultation for:
Home size
Bedrooms/ Bathrooms
Layout
Any other necessities, like a wine cellar or gourmet kitchen
Dining Room
Outdoor living areas: A pool, basketball/tennis court.
Appliance fitment
Lifestyle requirements
Your budget
5. Assigning your Team: These bulk decisions outline your preferences and budget. When you are optimistic about everything, skilled architects will sit down with you one-on-one to speak about preparing the house plans and specify the finishes. Every selection from beginning to end is yours to build a family-friendly custom home that perfectly suits your day-to-day life.
6. Security & Privacy: A good start includes the security and privacy of the family members. Before you break the ground, consider all the safety factors in the area. Consider building a private security gate with a comprehensive security system in your custom home.
7. Construction: It is time to break ground with custom home builders. From the initial plan to the execution, every orientation and measurement is personalized based on your wants. Monitor your construction and building process until you are satisfied with the outcome. Get involved in the process from the first scoop of dirt to the last finishing touches. With the right team of builders, the construction step takes care of itself. You will witness an exciting work:
Site preparation
Foundation and framing
Installation of utilities
Flooring and paint
Fixtures and appliances
Zbranek & Holt custom home builders give you peace of mind by preserving transparency in the construction. The secure online access to Zconnect keeps you in touch with your building process whether you are out of town or state.
8. Hand over Keys: The last phase in the building process is a final walkthrough of the home to ensure all your utilities are connected. With the estimated time frame, your new home will be ready. Your custom home builder enlightens you with the systems and warranties of your new home. After the months of the dreaming-building process will be rewarded with a key to your custom home. While enjoying all the little things, every milestone of this remarkable journey will end up with the home of your dreams.
National Master Builder Of The Year
National Best in American Living Award Winner
Texas Custom Home Builder of the Year
Austin Custom Home Builder of the Year
4 Time Best of HOUZZ Home Design
3 Time Austin Business Journal Custom Builder of the Year
Business Of The Year, Lake Travis Chamber of Commerce
Phone: (512) 261-0344 www.zhcustomhomes.com
http://www.facebook.com/ZHCustomHomes
http://www.houzz.com/pro/zbranekandholtcustomhomes
Related Posts: