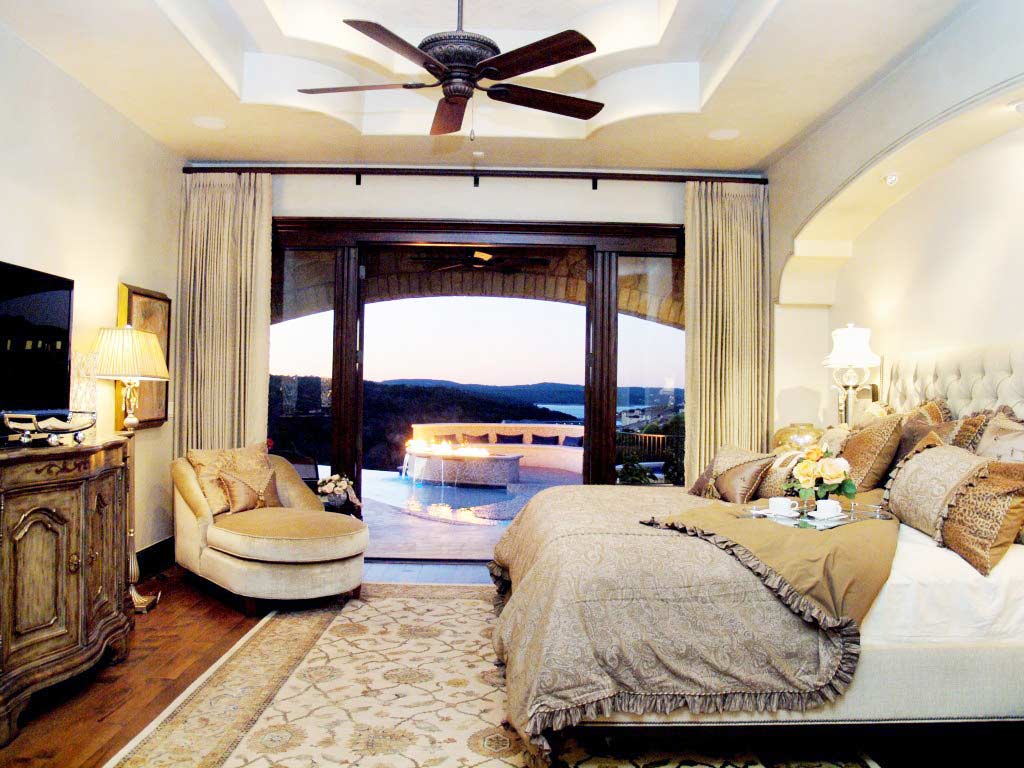 As this year ends many look to 2012 with many more questions about the economy than answers. The European markets, combined with our own election year make forecasting very problematic. New home builders in Austin continue to report an above average number of new high end home inquiries. While this may not be typical for all home builders in Austin Texas, the upper end home buyers have continued to show confidence in the Lake Austin, Lake Travis and Lake LBJ areas.
Speculative or "spec" homes are started by new home builders without a homebuyer under contract. This type of new home construction requires the home builder to carry all the financial liability during construction until the home is sold. A new home builder in Austin is unlikely to start construction on a speculative home in the coming year. While there will be exceptions to this assumption, the marketplace will continue to tighten with less new home inventory being produced. Starting a home from scratch is still a good investment as projected year end price increases seem to have slipped to the spring. As new home construction begins to increase around the country, a shortage of certain building supplies will become a reality along with reduced labor pools in some markets. Home builders in Austin Texas shave it better than most, and the high end luxury home builders will continue to be busy.
Zbranek & Holt Custom Homes, an multi-award winning luxury custom home builder in Austin Texas does not build any "spec" homes, focusing instead on pre-sold custom home construction. Zbranek & Holt understands the importance of getting the best quality materials and labor for our custom home projects at the best possible prices. To ensure this, the company utilizes a purchasing director to oversee all materials that are purchased for all their custom home projects. The purchasing directors job is to monitor market indicators that can affect building supply costs, negotiate for the best possible pricing on the highest quality construction materials & subcontractor labor, and to lock in that pricing for our clients. Our purchasing director also serves to assist our clients in finding materials specific to their customized home. All of our clients, no matter the budget they are working within, appreciate knowing that we are securing the best materials and labor at the best prices on their behalf.
Zbranek & Holt Custom Homes 2011 Texas Star Award Winning "Best Bedroom"
All Zbranek & Holt custom homes are pre-sold to customers desiring our full service capabilities. As new home builders in Austin and the surrounding Hill Country of Texas, we understand the importance of providing our clients with a full range of services. Zbranek & Holt Custom Homes of Austin Texas focuses on building only pre-sold luxury custom homes. Zbranek & Holt is a full-service, fixed price luxury custom home builder and does not build any speculative homes; nor does the company hold any inventory property.
We at Zbranek & Holt Custom Homes are truly proud of what we have achieved for our clients. All Zbranek & Holt Custom Homes Project Manager are National Association of Home Builders (NAHB) Certified Master Builders, Certified Graduate Builders and Certified Green Building Professionals. The company is the recent recipient of numerous awards including 2-Time National Master Builder of the Year, Texas Custom Home Builder of the Year, 2-Time Austin Custom Home Builder of the Year as well as Business of the Year from the Chamber of Commerce as well as numerous individual product awards. Zbranek & Holt Custom Homes proudly builds luxury custom homes throughout the Texas Hill Country including greater Austin, Westlake, Lakeway, Lake Travis, Dripping Springs, Marble Falls, Horseshoe Bay, Highland Lakes, Burnet, Johnson City, Wimberley, Fredericksburg, Georgetown and Round Rock.
Related Posts: