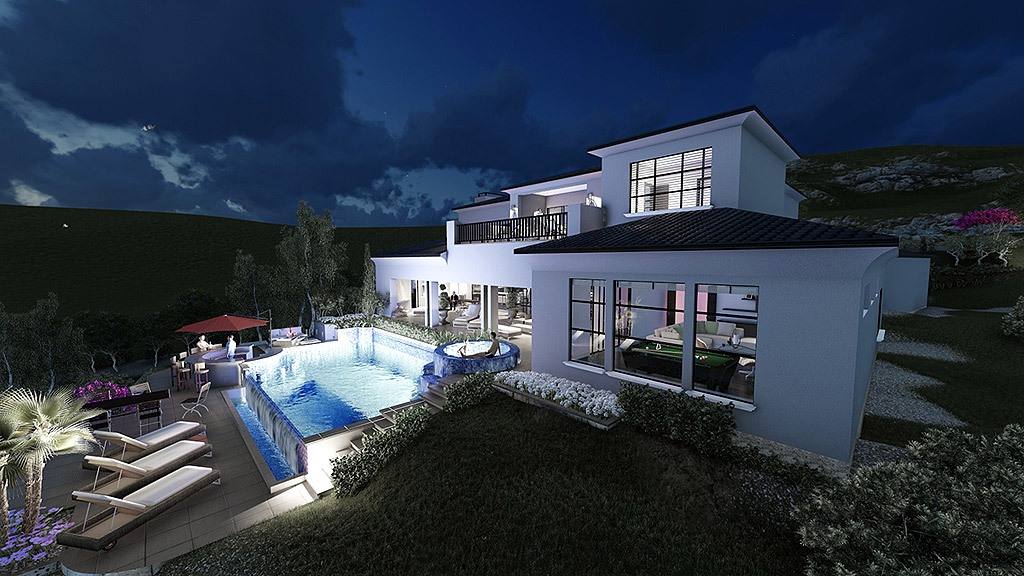 Recognizing the "All In" Cost of a New Custom Home
When a family contacts us to build their new custom home we know that the process begins with a candid budget discussion. Most custom home builders focus on designing and building the product that they deliver, the new home. However, the total cost of this "project" includes many more items. The most obvious is the home site ( lot ). In addition to the sales price of the lot, there are also what builders call the development costs. Specifically, topography, vegetation, rock chipping and removal, retaining walls, availability and location of utilities and others. Also, today many homeowner's associations have implemented design guidelines that consumers must follow, and pay for. Examples of these are size, roofing, percentage of masonry, landscaping, fencing and in some cases windows. Knowing these costs at the lot purchase stage will help custom home buyers compare one site to another and understand what the "all in" costs are that the land brings to the project.
A Look at Other Costs
Less obvious but equally important than the land are design and engineering costs. Plans will cost several thousand dollars and structural engineering fees are in addition to architectural fees. These are all budget line items in a new custom home. As are regulatory fees. These include city building permits, plan review fees, utility deposits and more recently we are seeing "Impact Fees'. These impact fees are utility costs passed on by the land developer on a per sold lot basis. In the past they were simply added to the lot cost. Today in an effort to hold down the sticker shock of new lot prices these are added to the sales price in the contract. And, this is typically no small amount. Our customers have paid as much as $ 25,000 for this kind of impact fee. The key here is to know what to ask when looking at lots and consider the entire number as the lot cost. Design Build Custom Builders do not budget for, or pay for these fees unless they are building an unsold ( speculative ) home. Another often unexpected cost is a grinder pump. This is an electric machine that catches the waste from a home much like a septic tank, then pumps to to the main sewer line in the street. An estimate here is $ 5,000 to $ 10,000. Lastly, it is the clients responsibility to supply water and power to the site. The cost of doing this ranges from not much to very expensive depending upon the development.
Then, finally, the new home. So far we have not discussed size, specs, design and the other well known items that the client controls in the new home budget. Most clients are excited and want to start here. The best builders understand the total project budget and start with the items listed above. Once those costs are covered we can tell how much is left for the home, almost. There is also landscaping, swimming pools, boat docks, decks, cassitas, large circular drives and home automation. It's not hard to see that an "All In' project budget of $650,000 can mean that there may be only $ 500,000 (or less) available for the new home. Yet, all of these associated costs contribute to a price per square foot of the new home.
To best understand how to get the most home for the amount left in the budget I recommend that you read my article titled "Price vs Cost Per Square Foot"
Related Posts: